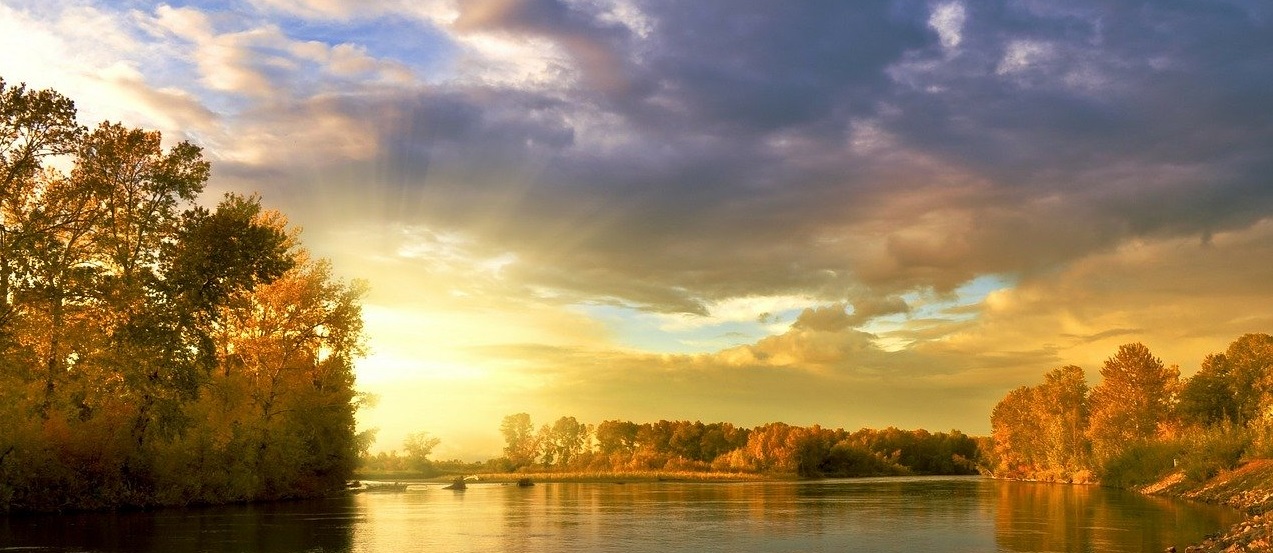 Attention  weary Lightworkers in financial struggle....
Are you ready to see your life flourish as you bring your amazing healing gifts to others?
Are you ready to be debt free?
Are you ready to reflect the spaciousness of ease and beauty and deep fulfillment;  knowing you are worthy of every good thing and you are able to effortlessly receive money and luxurious gifts?
Beloved,
You came here to be of great service and… to live a life of ease and beauty. You came here to be fully expressed, freely sharing your gifts and receiving good money doing what you love.
I see you debt free, living in a spacious home that is your sanctuary of healing, joy and mastery.  And … there's plenty of money to travel and attend gatherings around the world that make your heart sing.
So why are you still:
Working extra hard and feeling like there's never enough money
Continually cushioning yourself against another disappointment
Experiencing the sabotage of your past stories that keep you from taking bold steps of faith
Frustrated in your relationship with money - as a torrid affair with an elusive lover
Stuck in a fixed income earthbound mentality and given up on creating wealth and abundance this time around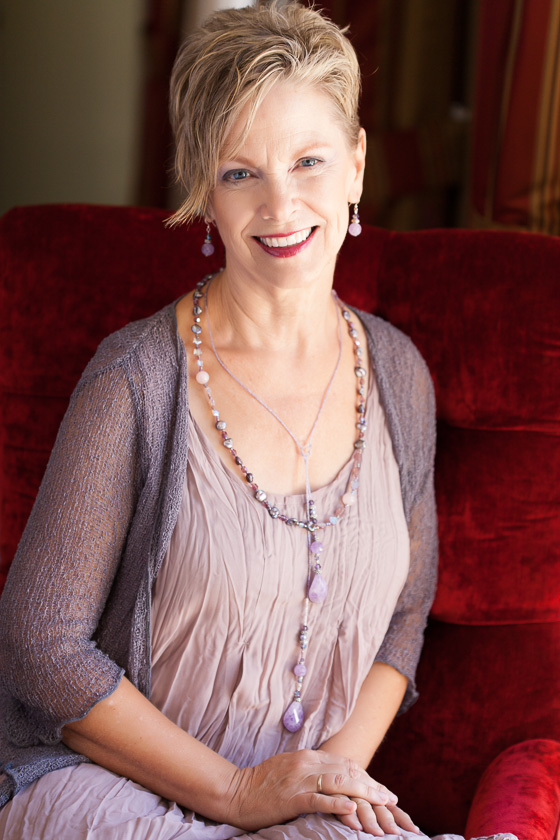 I'm Jennifer Ruth Russell, I have been an active Spiritual Mentor for more than 18 years.  I trained at Agape International Spiritual Center, in Culver City, California, under Rev. Michael Bernard Beckwith.
I've made it my mission to be an epicenter of financial healing, abundance and ascension and to share the insights and success that I have benefited from.  It wasn't always that way for me, though.
Not too long ago, I was in a lot of money pain. My journey took me through the surrender of bankruptcy, which took me to my knees and the biggest decision of my life.  I had the help of some pretty awesome Heavenly mentors, to show me the path to creating a happy, opulent life of fulfillment as a spiritual practitioner.
I am passio

nate about helping you bring

in a new paradigm of spiritual

leadership

 while enjoy

ing the flow of financial abundance.
That's why I created Angels of Abundance transform your money blueprint in 90 Days 
You were never meant to do this alone.  If prosperity programs and the human self help movement could've brought you results they would have by now.
In 90 Days you will:
Learn how to access the frequency of Abundance even when you find yourself in a sea of scarcity
Jumpstart your money flow with the help of Mother Mary and the Angels of Abundance.
Realize that it is God's will for you to experience opulence NOW, in this lifetime
Get to know the JOY and practicality of working with the Angelic Realm (they ROCK)
Discover how powerful you really are
Rewrite your agreement around money and your experience of wealth
Let go of striving to make something happen and learn how to allow and receive
Change your relationship with money so that it works for you
Become bold in your ability to ask for what you want
Experience the tremendous joy and the calm of knowing you are intimately cared for every moment
Let go of the old ideas of the sacred and the material being in opposition.
Deeply shifted old patterns
When I began this program I knew I had blocks to money and abundance but I wasn't able to tap into the deeper parts of the why and then how to move through them. I felt like my wheels were spinning.
The thing that was the most transformational for me was the deep level of emotional healing that I experienced. I was familiar with some of the theory and approaches - but it was my emotional blocks that were my biggest barrier.
Thank you Jennifer, the Academy and the Angels of Abundance, this program has been and will still be one of the most transformational programs to deeply shift old patterns - in a loving and open way. I felt so supported. I feel proud of myself for what I have achieved! Jennifer is a very special woman and her energy is so expansive - the only way is up when you work with her! Much love and gratitude!
- Susanne
I kept spending more than I make
When I began this Master Course I was concerned first with my inability/unwillingness to look at my money. I kept spending more than I make. Now see the connections between the ways I spend and the emotional needs it serves that are kind of unconscious until I unbury them a bit. I also really liked the feeling of creating more space in my mind and heart about wealth, and connecting it to all forms of abundance. Also it got me to dream ...
-Jennifer, College Professor of Women's Studies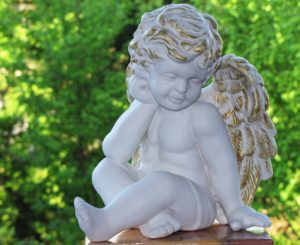 Ease and Grace around my finances
I'm filled with an ease and Grace around my finances and a deep knowing that I am always provided for, and any moments of fear are short lived as I turn it all over to Mother Mary and ask for what I want. I learned to ask for what I want!!!
– Delores, Reiki Master and Intuitive Healer
You were never meant to do this alone. Mother Mary and the Angels of Abundance are calling you to a deep financial healing that will make a permanent shift in your money life.
Here's what you will get in the Angels of Abundance Transform your Money Blueprint Master Course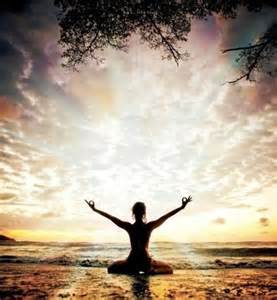 You'll seriously change your relationship with money. Money has taken the rap for a lot of crap. When you take the time to come into harmony with your money, it literally starts working with you and for you. That's when you start to experience the flow of abundance daily.
Releasing all of your old patterns of unworthiness and feelings that you don't deserve to have what you desire will open you up to receiving more and more of your Good. Many of these old patterns don't even belong to you.
You'll start to see and transform those places in you that perfectionism and the old work ethic of struggle and hard work have kept you in a cycle of lack. This will give way to you learning how to create through Divine Feminine and Mother Mary's Immaculate Heart. You'll discover that you are a natural creator. You are a powerful and gentle conduit of creation.
You'll update your ancient religious, familial and cultural agreements and vows of poverty & silence. This can show up as invisibility and the inability to take action on your dreams. Bringing your agreements into your current now will help you get out of financial lack and start getting paid well for what you love to do, so you can spread MORE LOVE
All of these stages will help you really start feeling the full support and the intimate care of the Universe every moment.
What's included in Angels of Abundance Transform your Money Blueprint  Master Course:
1- 1:1 Mystical Journey Sessions with Jennifer and Mother Mary. These sessions provide you a fast track opportunity to get to the bottom of what's blocking your financial freedom. 

12 teaching modules with easy online access 

7 live circles with Jennifer and Mother Mary, beginning on September 16 at 8:30 AM PT.  All calls are recorded so you can join us on your schedule and time zone. 

Full support from Mother Mary and the Angels of Abundance and a loving Family of Light.

You will have a Prayer partner (optional)

Powerful textbooks designed to completely change the way that money flows in your life. (You will be purchasing your own books on kindle)

You will also get a chance to experience Jennifer's transforming meditations that will be altering your mindset
Physical Tangible Results
This is an awesome class, one of the most deeply profound I've ever taken! My biggest physical tangible result came right away with the manifestation of the $1,000 I highly recommend you take it … be prepared for an amazing ride; giving up old thinking, widening your financial container, realizing you are a Master deserving your heart's desire and an abundance of money and all good things creating JOY for yourself and those around you. Thank you Jennifer
– Marjorie, Agape Practitioner

I feel really good when I exchange money now
I liked the space that was created each time we joined as a group, there was a vibration of trust that we could share anything. I always was on my high energy disc for days after, all seemed to flow in the Harmony of the Divine Universe. Now I am able to feel really good when I exchange money and give it away anonymously.
– Sheryl, President/Director of non-profit
The whole Angels of Abundance program was amazing
Financially I was stressed. Insufficient money to pay my bills, inconsistent income from the Sacred work I conduct, worry relating to how I'm going to pay my bills and every day expenses.
The whole Angels of Abundance program was amazing! I loved every part of the program, Jennifer, Alejandra, Mother Mary, The Divine Angels and Beings of Illuminated Light and all of the Team were amazing. Such beautiful energy radiated throughout the program. I loved the Prayer Circles, The Violet Flame Invocation Circles, Jennifer's heartfelt, soul felt, moving, beautiful, amazing songs, the books which were recommended were fantastic, enlightening reading, the Prayers we received, the different processes we learned and more.
The results in my life have without doubt fluctuated. I had an amazing financial month during the course, where I was able to pay all of my bills and expenses without worrying how I will pay my bills. The most significant shift which I have noted is, I seem to have more faith that some how, I will be able to pay my bills and expenses. I will definitely be recommending The Angels of Abundance 90 Days Course to many people.
–  Lisa, Energetic Healer