continuing education
spiritual development - open intuitive gifts - sacred study with the masters 
why join
Develop your spiritual power with the support of master courses, live calls, and a loving community in the visible and invisible. 
The Membership Program is for those who want to build an intimate relationship with the Ascended Masters, the Archangels, and the Elemental Kingdom all while continuing to become an oracle of divine guidance. 
Live a more light filled and magical life surrounded in prayer. Have more fun developing your spiritual self, healing your financial life, using your gifts with those you love, and using the Higher Octaves in miraculous ways.
become a member
Upon subscribing, you'll gain immediate access to a stream of new materials solely for members along with the exclusive media libraries containing meditations and educational resources, a live weekly circle, prayer and community support, private group, and more.
New master courses are released every 8 weeks. You'll receive spiritual resources and ancient wisdom teachings each week in preparation for our live circles.
You will be moving through courses on ascension in a community of like minded lightworkers. There are plenty of opportunities to ask questions and receive support, all from the comfort of your own home. Enjoy topics on abundance, healing, opening up your sacred gifts, intuition, ascension, and the science of creating.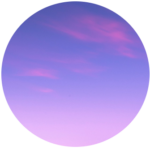 member benefits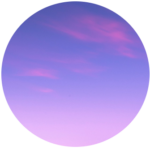 enjoy these benefits upon joining the program
welcome gift
Make yourself at home in the program with a complimentary digital welcome gift containing a welcome video, an invitation to prayer and 4 lessons focused on the protocols of working with the Company of Heaven, 4 guided meditations exclusively designed for members, including:
Journey to the Crystalline Rose Temple
I AM Golden Meditation
Activate Your Abundance Pyramid Meditation
Freedom Meditation with Saint Germain and the Violet Flame
24/7 access to your courses
Active and Past Master Course Material: Every master course that you sign up for will be available to you for your entire experience within the Angels of Abundance Ascension Academy
Ascension Library: Inspiring meditations, our sacred study book list, an in-depth and detailed Glossary and Description of Concepts and Terminology, and keynotes of the Ascended Masters and Archangels.
weekly live circles
Join our live circles to dive deeper into the week's reading and lessons. This is community time of sharing, discussion, guided meditations, and singing. A beautiful opportunity to connect with each other and learn.
Come to a weekly call on Zoom. A post-call recording will also be available.
private social group
Share revelations, get advice, or ask and answer questions and make friends as you move through the master courses.
Please note: for those more introverted, participating in this social group is completely optional, though fun and will enhance your experience.
This is a private group on Facebook and your comfort is our priority. All activity within the group is visible to active members only.
plus additional treasures
Email prompts throughout the Month
1:1 Mystical Journey Sessions with Jennifer or an Ascension Practitioner
2 – Petitions to the Karmic board workshops
A monthly Ascension Ceremony and Transmission Flame Service
Prayer support, including Prayer Partnerships, and Email support.
Inner Wisdom Circles and Healing Prayer Circles.
An Intimate walk with a Family of Light workers that is committed to supporting each other in their Ascension and Financial Freedom
Discounts on our Retreats, Annual Angelic Detox & Cleanse, and 'In the Moment' events lead by Jennifer and the Practitioners of the Angels of Abundance Ascension Academy
what is a Mystical Journey Session?
A Mystical Journey Session is a 1:1 intimate hour call that is designed to create a safe, powerful container of Love Light for your own personal discovery through your own Beloved I AM Presence/Higher Self.  Learn more here.
happening currently
check out our current master course
Beloved I AM with Saint Germain
Your Beloved I AM Presence is the source of your supply, the orchestrator of your life purpose, and the lover of your soul.
This is the ONLY all important relationship in your life.  It is your super power to participate in life in the visible and invisible world at the HIGHEST LEVEL.
In this master course, we go deep into the understanding and application of the power of our Beloved 'I AM' Presence, through the study of the messages given by Saint Germain through Godfrey Ray King, that were published as the I AM Discourses.
This master course will awaken within you the connection with your own divinity, the God/Goddess within, your Beloved "I AM".
Master Saint Germain tells us that the 'I AM' Presence "is the most important understanding mankind can ever have, and there is neither freedom nor perfection for the individual, except through this conscious application."
Without application knowledge is just taking up space in your mind.
Our first live circle will be on May 18th at 8:30 AM PDT and continue every other Tuesday morning for 16 weeks.  All circles are recorded for you if you can't be with us live.

New Master Course Begins Every 8 Weeks!
join now
choose your plan:
*Save $20 compared to Monthly
Not quite ready to dive into sacred study?
Check out our Community Membership.
*Best Value - 2 Months Free - $147 savings
pricing and refund details
Membership subscriptions are auto-renewing. You can change your plan type or set your subscription to cancel at the end of the current period at any time within your Member Account profile.
Due to the nature of digital products, there are no refunds on purchases of the Monthly, Quarterly or Annual subscription plans.
Upon sign-up, you will have access to your Home Room and Master Course portion of the website and all the materials within for unlimited use, as long as you remain a member. 
To join, simply check out with a valid credit or debit card above and you'll be guided through an entry process that'll have you within the Member Center in no time. Once inside, there will be instructions on where to access your Welcome Kit and what to do first, right there, on your Home Room Course. 
Membership subscriptions are auto-renewing and you can set the auto-renewal to cancel at anytime. To cancel: log into your Member Account profile to change your subscription status. 
testimonial

I have been loving my journey with the Angels of Abundance Ascension Academy! The courses are well thought out, the calls are rich with sharing and insights, the prayers are deep and powerful, the Practitioners are caring, well informed, insightful and devoted to their Authentic Oneness. Jennifer, you are 100% committed to the Divinity within you, and each one of us! I have found much support, sisterhood, and sweetness here in a powerful way. All of this points to my YES in happily continuing my membership, and participation in The Academy.  And So It Is. 
- Gia Ciambotti