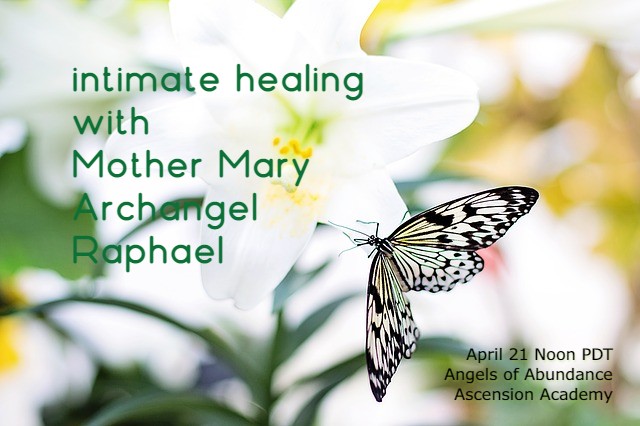 Claim your seat to this online healing meditation:
Wednesday, April 21st at noon PST
"Intimate Healing Meditation with Mother Mary & Archangel Raphael"

Enter into raising power of the Temple of Resurrection

Fall into the intimacy & unconditional love of Mother Mary's Heart

Receive a sound healing with Jennifer and Archangel Raphael

Leave feeling refreshed and renewed. 
This intimate healing meditation is our master class to prepare for Mother Mary's Healing Circle.  This 8 week Master Course begins on April 22nd.

PLEASE COMPLETE THIS FORM TO RESERVE YOUR SEAT
AngelsofAbundanceAscensionAcademy.com * info@jenniferruthrussell.com * 818-244-5661 * P.O. Box 611 Montrose, CA 91021