A Sacred Healing Light Meditation
Sanctuary is a consecrated gathering that provides a deep sacred space for your healing.
Join me and the Celestial Beings of Light, the Ascended Masters, the Archangels and the Mighty Rainbow Rays in a devotional circle.
Your old pockets of fear will be dissolved and paradigms will shift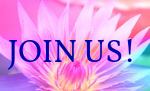 This Sacred Healing Light Meditation is online via your phone or computer on the 4th Sunday of every month at 5PM Pacific. This is a stand-alone powerful healing circle, it is not a course.
This month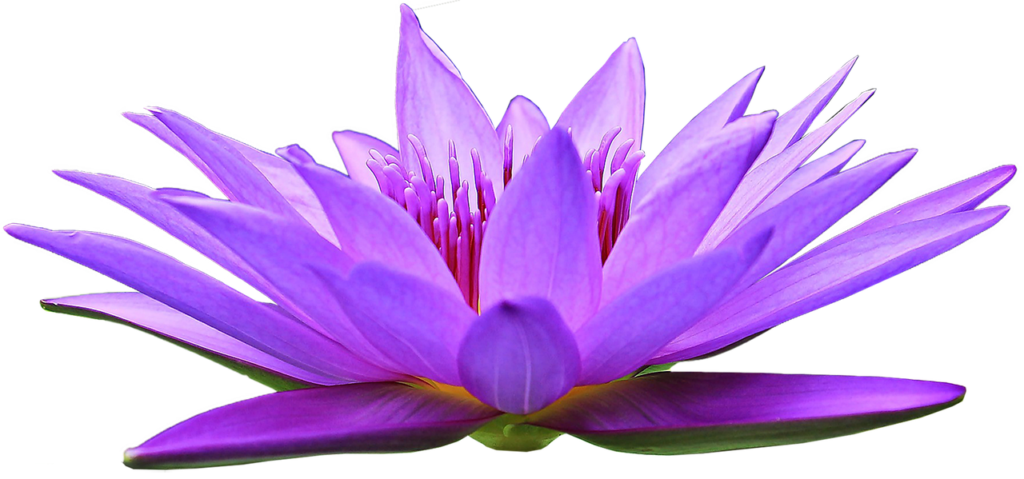 Kwan Yin's Invitation
July 26, 2020 at 5 PM PST
End your relationship to all suffering and your attachments to it.
Kwan Yin has invited us to her Temple of Mercy in the etheric realms over Beijing China, for a HUGE HEALING
Watch the 2 minute video HERE.
Kwan Yin's gift is a mega release of all attachment to suffering and pain.
What can you expect from Sanctuary on Sunday?
You'll be:
Released from the long story of suffering through many lifetimes
Embraced in the Bodhisattva"s Compassionate Heart
Baptized in the Living Waters of Mercy
Healed of the old wounds that create confusion and distress in your life
Reborn anew in the song of the Angels
Listen to the Morning Light Meditation to prepare yourself for Sanctuary on Sunday. https://jenniferruthrussell.podbean.com/e/om-mani-padme-hum/
If you can't be with us live, catch the replay here.

Equity scholarships are available.
Who am I? Read more about me by clicking here.
There is a healing light language that flows through me.
I have been told that this song and these words aren't to be understood with the logical mind. It's a Heavenly language from our future. It's a gift of profound healing for us now.
This video shares more about my experience.
"I am so appreciative. So amazing, so beautiful. Thank you Sweet Jennifer, team, and all Beings of Light." – Cordelia, Colorado
"Oh!! Thank you dearest Jennifer I have no words to say how beautiful and in complete resonance this is for me. I love your work it is so lovingly powerful." – Pamela, Australia
This healing light song breaks up the old stagnated energies of our core resistance. It sings into the causes of our pain. It releases the longing for connection after centuries of separation. It brings us HOME.
What will we be doing together?
We will be:
Healing on every level

Fully using and applying the power of the Seven Mighty Rays

Gathering in a circle of Light, heart to heart, with the Ascended Masters, the Angelic Realm and the Elemental Kingdom in songs of praise, prayer, meditation and healing.

Exploring a new expression of worship.
I am thrilled to take my rightful place in this activity of Light. Join me for a Light Bath, a Sound Healing and an Intentional hour of connecting with the Company of Heaven.
You will leave feeling as if you have been healed in the most beautiful Sanctuary you've ever experienced on Earth.
This is one of the fastest ways to embody your divinity and heal your life.
The Calling
At the beginning of every year the Karmic Board decides which Mighty Rays will best serve mankind throughout the year. These Rays are keep perceptually burning in different Retreats that are run by different Ascended Masters, Archangels and Mighty Elohim.
Every month there is a specific Temple or Retreat of the Ascended Masters that are available to help us.
The Company of Heaven wants to help us to rise up into the 5th Dimension (our Ascension) as soon as possible. We've stayed in the 3D for way too long.
Saint Germain, the Avatar of the Age of Aquarius says,
"We are at the beginning of a New Age in which, through the courtesy and kindness of life, I am the Chohan (master) and I will assist you in the religious service which will be manifested in the worship of the next 2,000 year period. This is the activity of the VIOLET RAY, the activity of Ordered Service and Ritual, the activity where mankind, angels and elementals will again be drawn together in conscious cooperation, and will, hand in hand, walk together along the path of evolution, where they will serve together and build together, the Kingdom of Heaven on Earth. The will worship together in ceremonials such as you cannot yet conceive." (21 Essential Lessons vol. 1 by W. Schroeder)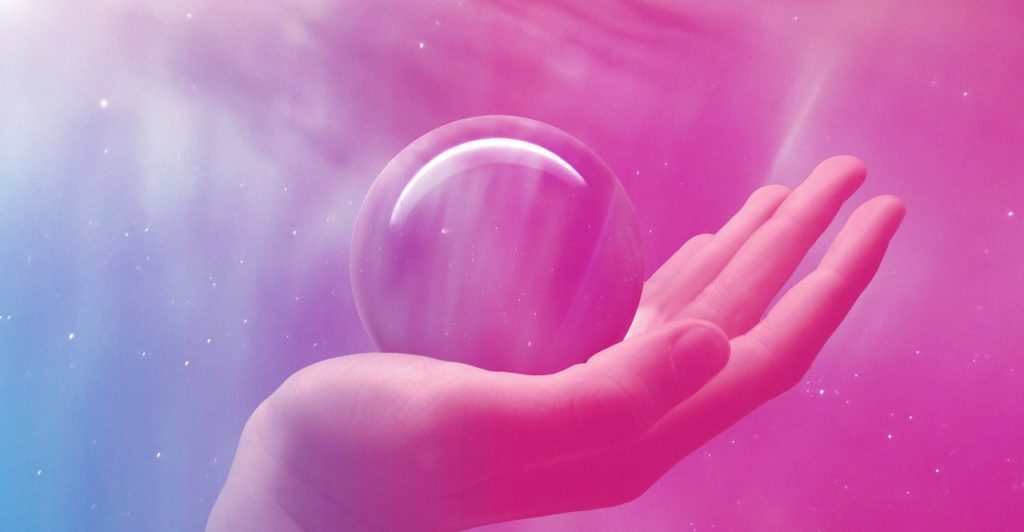 I'm inviting you into a Sanctuary of healing so you can take full advantage of the support we have from the Heavenly Realms during this extra-ordinary time of chaos and change.
Healing Light Songs, singing with the Angels, healing our minds, our hearts, our finances and our lives together … aaaaaah – Sanctuary
"My first 'retreat' and words cannot fully express the depth…the name given to, MERCY! You are a jewel and an amazing channel of the beloved divine energies. Thank you and I love you dearest Jennifer Ruth!" – Elizabeth, Pennsylvania

A deep healing Sanctuary every month from $7 – $33.

You can cancel at any time. Please give us 48 hours' notice.
"Thank you that was amazing." – Kyra, California
"Thank you Jennifer, for these beautiful prayers and songs. Blessings!!" – Amruta, India
Replays
Twin Flame Union
The battle of the sexes is over!
As the ancient history of the push, pull, the tension and fear between the sexes dissolve not only within the human male and female genders, also within our own balance of the masculine and feminine energies…we are being reborn into the new tantric dance of this Golden Age of Miracles.
This new artistry in our relationships will empower everyone to be more of themselves and spurn their gifts into full expression.
What can you expect from this Sanctuary?
Connect and receive guidance from your twin flame. The loving Presence of Ascended Master Saint Germain and Lady Portia (read about their love story here) and Beloved Isis and Osiris will be over Lighting us throughout.
Forgive and release the battle of the sexes within all of your lifetimes
Reunite with your own sacred sexuality and awaken your sensuality as a human body on the Earth.
Find out where you're holding back from being a radical love.
If you can't be with us live, catch the replay here.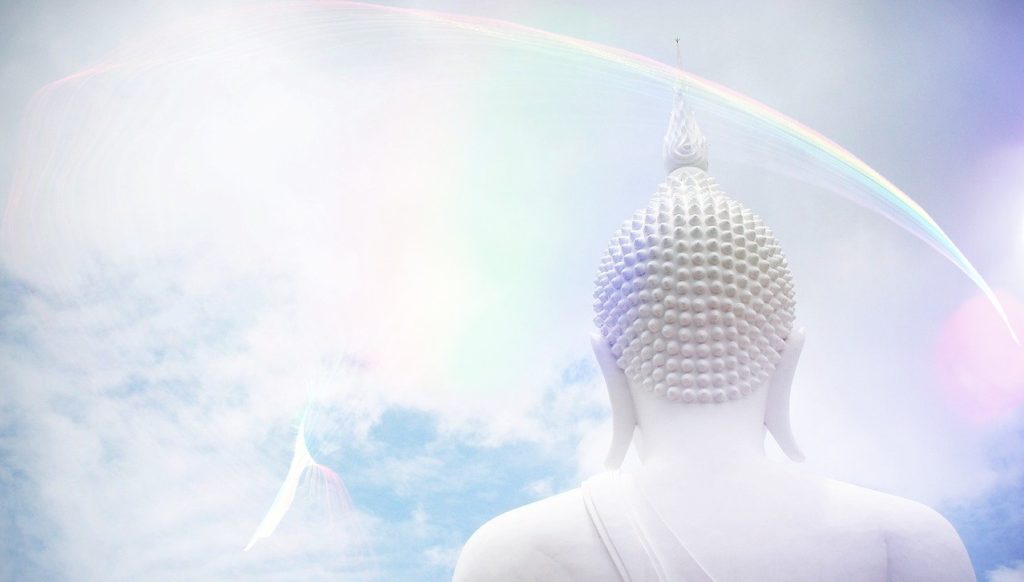 Birthing You Crystalline Light Body
Mother Mary, and her twin flame Archangel Raphael, Archangel Gabriel and Lady Hope, with Jeshua, known as Lord Sananda, are asking us to come into the Temple of Resurrection to experience a full integration of our 5th dimensional crystalline solar light bodies. Catch the replay here.
This is a transmission, a Resurrection Master Course experiential.
Mother Mary says that it is not necessary for you to fully understand this, in order to participate.
In fact it's beyond what our human minds can take in at this time.
This is a huge opportunity to be reborn into the Light.
The good news is you've got nothing to lose except pain and suffering.
What is life like in a fully integrated Crystalline solar Light Body?
You'll have complete FREEDOM of movement physically and ethereally. That means on this planet and throughout the cosmos.
Your Light body will become dominant. That means you will not experience pain, sickness, decay, or death; as we understand it.
The Glory of Joy will flow through your life. You'll feel body happiness on a regular basis.
Divine AUTHORITY will become natural for you, which will affect every area of your life; including your money life.
You'll begin connecting with the playfulness and magic of the Elemental Kingdom, which will bring you extraordinary satisfaction and delight in your work.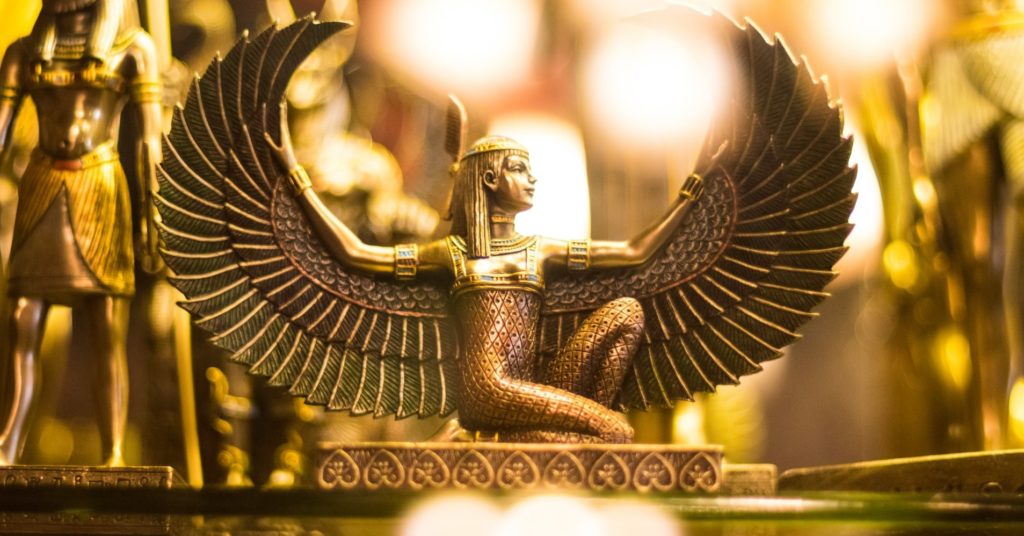 I AM Sovereign
Lady Hope Eternal will be leading us as we step into our divine authority, our sovereignty. Serapis Bey (a Seraphim embodied) and the brotherhood/sisterhood of Luxor, have opened up their Temple of Ascension for us this month. Order the replay here.
We use the mighty pull from this Temple and your special place on Mother Earth to do some incredible Light work together.
The Sophia Dragons, the Seraphim of Sovereignty, assist us in birthing our sovereignty and our creations.
What will you experience in this powerful Sanctuary?
A true process of transcendence and ascension
The 12 Solar Aspects of Deity as your own superpowers
An unleashing the command of your 'NO'
The Cosmic Spirit of Lady Hope charging through any disbelief in yourself.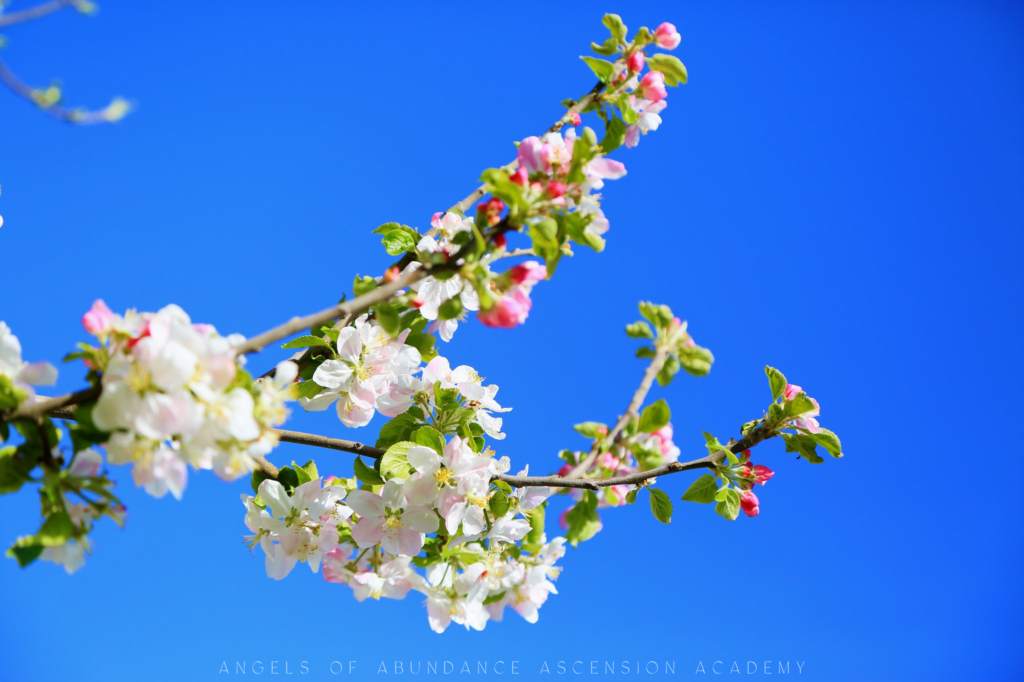 In the Eye of the Storm
Mother Mary and the Goddess of Spring, Amaryllis guide us into a sanctuary of celebration and service with the Elemental Kingdom. Catch the replay here.
We use the full momentum of the Resurrection Flame to strengthen our immunity and spiritual strength.
What can you expect from this luscious Sanctuary?
A release of fear and worry in the bosom of the Divine Feminine and the Nature Kingdom
An opportunity to celebrate Spring as we dance with Amaryllis and the Elemental Kingdom
Strength and faith from Mother Mary, Archangel Michael, and the Angelic Kingdom
A simple prayer of Divine Protection for yourself and your loved ones to use over and over again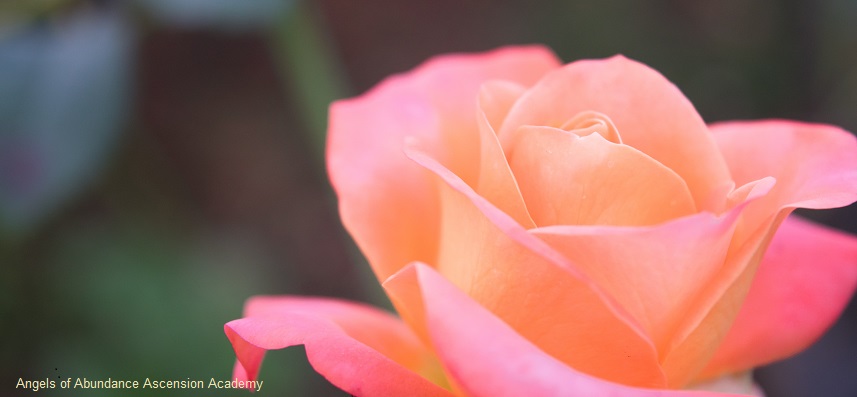 Pathway of the Rose
The Temple of Illumination
A very special Sanctuary the Pathway of the Rose healing meditation with Goddess Meru (an ancient powerful guardian of the Divine Feminine Ray on our planet) and Beloved Lady Nada, the Goddess of Love.
We'll be journeying to the Temple of Illumination in the sacred Mount Meru with our focus at Lake Titicaca in South America (on the border of Bolivia and Peru). You can catch the replay here.
What you'll experience in this Sanctuary:
Walk the pathway of the Pink Rose into your full Illuminated Wisdom. You'll use this meditation over and over again.
Accept the invitation from Goddess Meru to train in the feminine nature of Wisdom.
Feel the power of sustained Peace pulsating through this mountain as Celestial Beings add their Cosmic Momentum to Illumination's Flame
Help to establish the Feminine Ray of Wisdom as it becomes the strongest current on the planet in South America.
Receive clarity on what is yours to do NOW.
What to bring:
If you can find a pink rose, have it with you for our time together. Even a picture will do.

What Goodness has happened to you this month? We'll have a short time of sharing and celebration at the beginning of Sanctuary. Sharing our experiences of Ascension empowers all of us on this incredible freedom journey.

A journal.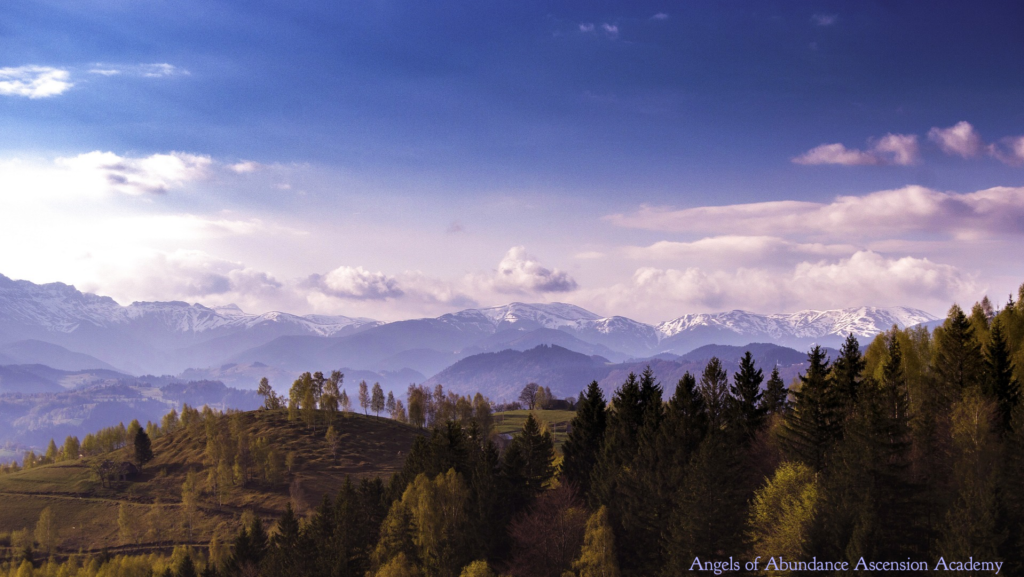 Celebrate Your Freedom
Once again we come together with the Angels and the Elementals in conscious cooperation. We worship together in ceremony as we walk hand in hand along the path of evolution.
Saint Germain, the God of Freedom and his Divine Complement, Lady Portia, the Goddess of Justice, invite us to join them in their Temple of Freedom.
Celebrate with the Angels and the Elementals the Golden Age of Freedom. You can catch the replay here.
Lady Portia is the Queen of Heaven. She says: "Come and dance with us. Sing praises to the Most High and be filled with joy. The age of clearing your karmic debt is over. Hallelujah!"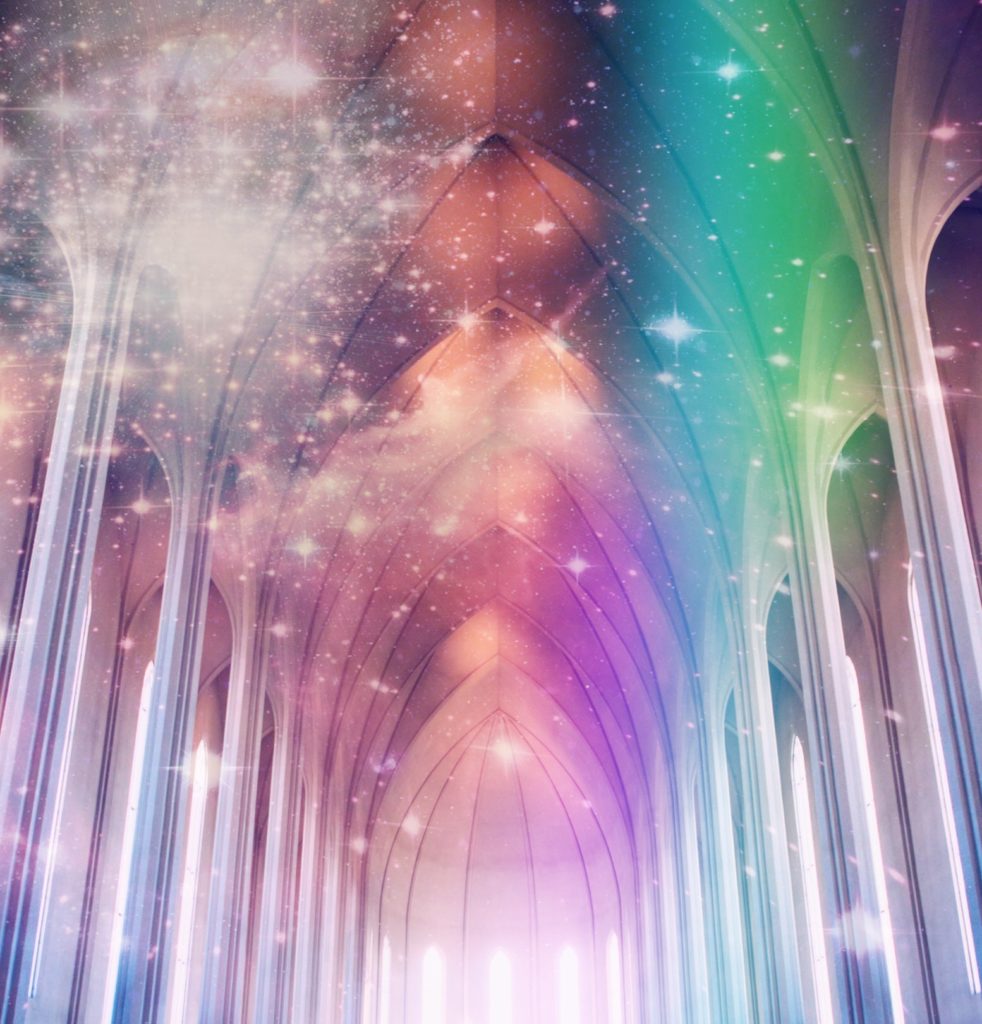 Temple of Light Integration
On the Light Waves of Winter/Summer Solstice, we are literally being REBORN into our New Light Body.
You are a Temple of Light. Your 12 strands of DNA are being fully restored and activated.
This Sanctuary, December 22, 2019 at 5PM PST, is designed for you to fully embrace this HUGE influx of Rainbow Light within the subtle bodies of your Auric Field.
To join us LIVE, sign up HERE. You can listen to the replay anytime HERE.
What will you experience?
You'll leave this Sanctuary:
Feeling restored and ready for the Holy Days.
Satiated in Paul the Venetian's unconditional Love and the Comfort of the Holy Spirit.
Grounded and centered in the Stillness of your Soul.
Reborn and Renewed in the 12 Rainbow Rays and your Light Body

Love Exchange with Lady Master Venus
I have been in love with Lady Venus for over a decade. I'm thrilled to dance with Her, the Angelic Host, Saint Germain and YOU in Sanctuary, December 8th at 5PM Pacific. You can get your replay here.

Lady Master Venus is the Goddess of Beauty. She is the twin flame of Sanat Kumara. During His voluntary exile on Earth, Lady Venus guided and protected the planet, Venus. She is a powerful Lady Master.

Venus has revealed Herself to me as the Chohan of the 10th Golden Ray of Infinite Abundance, Eternal Peace, and the God Supply of all that is good.

This Goddess of Love Beauty, Saint Germain, and the Angels of Abundance are inviting us into a Love Exchange in the Temple of Shamballa.

This is an ancient form of worship and praise that will leave you:
Steeped in the High Frequency of the Golden Mist
Feeling completely Beautiful and Loved
Joyful and FULL as we sing praises and celebrate the Dance of Love Beauty
This Sanctuary is the perfect way to set up your Holiday Season in Love Beauty.

The Ultimate Thanksgiving
The Ultimate Thanksgiving Celebration in Shamballa with Sanat Kumara and Lady Venus. We met the Company of Heaven on November 24, at 5:00 pm PST. Catch the replay here.

This is the time of year when the Kings Highway has opened up and all the Cosmic Beings of Light come together to celebrate their friendships, the Earth's spiritual progress, their harvest, and their love for Sanat Kumara. And we are privileged to join them.
What can you expect from this Sanctuary?
The ideal Thanksgiving Celebration in the Light (a perfect way to set up your Holiday experience)
An opportunity to celebrate your personal harvest for this year at the most Sacred Temple of Shamballa
A personal audience with Sanat Kumara
A chance to sing your song of gratitude and thanksgiving
Receive a Light Song of Joy that will meet you right where you are.
Where we've been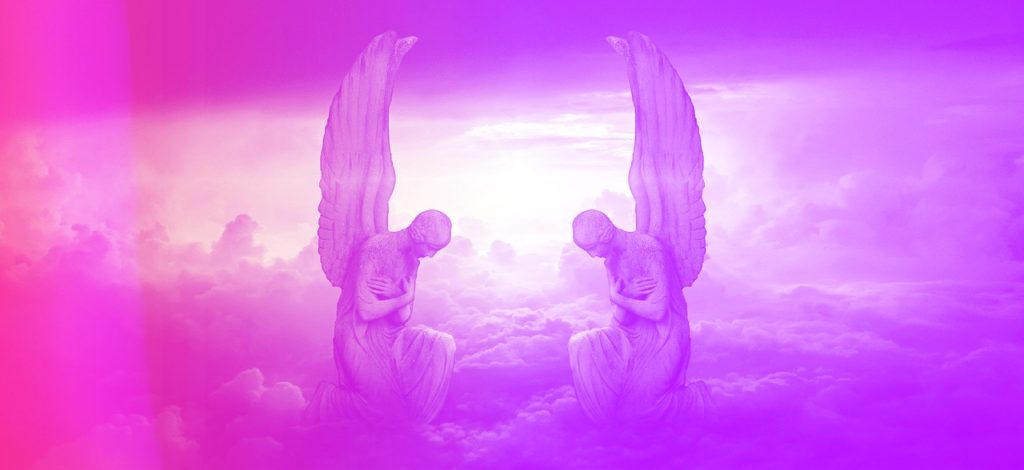 Transform your Relationship
Is there someone in your family that pushes your buttons as no one else can?
In this Sanctuary Lady Nada and Lady Charity helps us transform this relationship into pure LOVE.
This Sanctuary is an invitation into the heart of the Universal Divine Mother to permanently release the last stronghold of emotional pain and injury in this relationship
Taking full advantage of the open portal of the Temple of Transfiguration in the etheric realm above Mt. Meru, Tanzania. Join us live on November 10, 2019, at 5 PM PST by CLICKING HERE. You can pick up the replay here.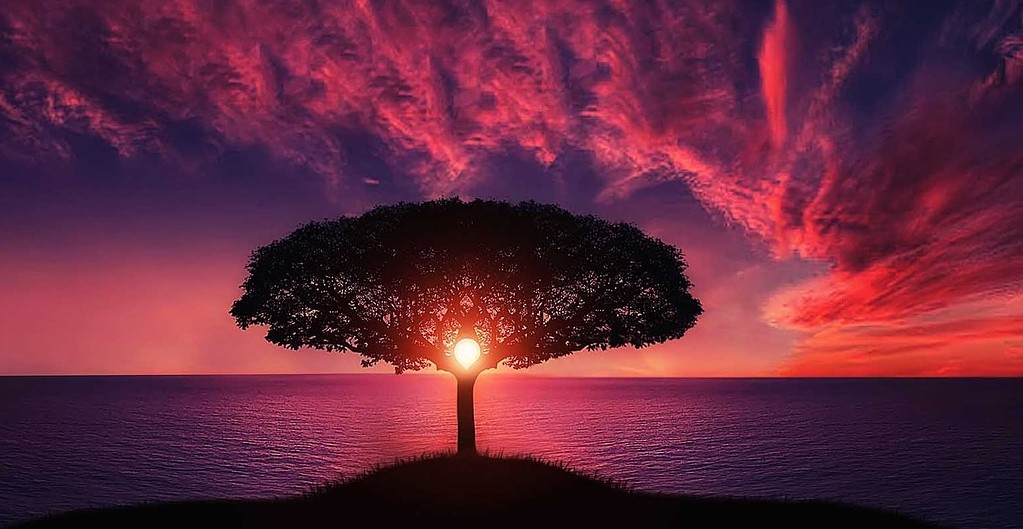 Nurturing the Blissful Observer
Sunday, October 27th we anchored and nurtured the Blissful Observer. You can pick up the replay anytime after our Sacred Healing Light Meditation here.
Everything is happening quickly now. Have you been noticing the mass movement of FIRE? It's as if the entire world is going up in the smoke of irritation, anger, protests, and wildfires.
There is a deep cleansing of all illusion and human density going on.
This Sanctuary is designed to restore your soul and to lift into the balcony of the blissful observer and be nurtured.
Humpty Dumpty is having his great fall.
Yet, all is truly well.
The Divine Plan is taking place, radiating an enormous amount of Love of the Divine Feminine. Lady Nada is the BIG MEDICINE that is holding this Sacred Space for us.
Your greatest service to see that plan completed is for us Lightworkers to remain calm and peaceful in our Divine Presence. To stay in the balcony, beyond limiting human ideas, systems, and structures. The balcony of the Blissful Observer.
The best way to do that is to stay High in the Light fully nurtured.
Lady Nada the Goddess of Love takes us through an initiation of transfiguration.
In this Sanctuary you will:
Experience Lady Nada's incredible Presence of Unconditional Love
Accelerate your Ascension as you step up in vibration, permanently
Be welcomed into a new way of being as you receive your new seamless garment of Christ Buddha Light
Be saturated in Ruby Violet Radiance and the Light Song so you go beyond your human limitations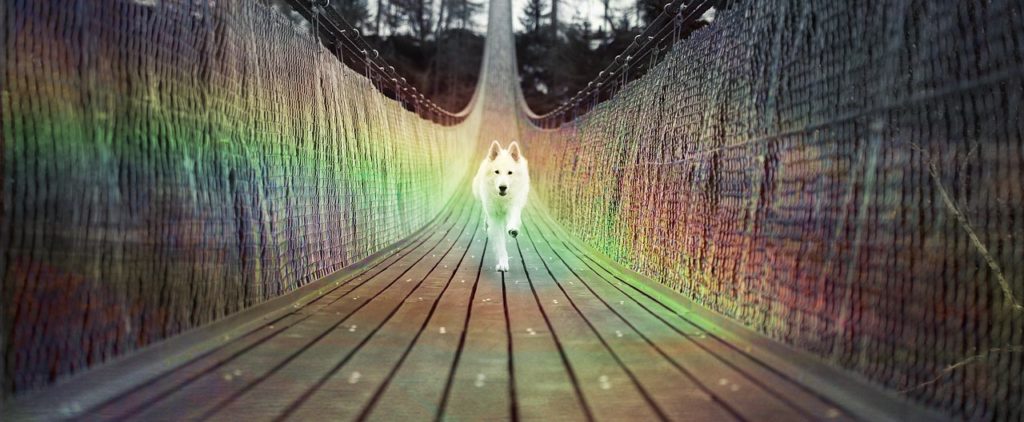 Prepare the way of the Great Embrace with Kwan Yin and the Elders
This powerful Sanctuary was live online on Sunday, October 13th at 5PM PST. You can pick up the replay here.
We will be moving quickly into functioning more from our Light Bodies then ever before and it's time to prepare the way for the ride of our lives.
What does that really mean? Any part of yourself that you are still rejecting will slow you down and feel like dead weight.
Allow yourself to come into Kwan Yin's Presence of Mercy and Compassion with our Earth Ancestors, to bring all aspects of yourself Home.
It's time to let yourself off the hook for ALL OF IT! To forgive yourself everything.
A Message from Kwan Yin
"The movement is quickening now towards your Ascension. Allow the Elders, the Grandmothers, and the Grandfathers, of the Earth and my Beloved team of Lady Masters, to help you release into the Light the last fragmented parts of your being.
Let us prepare you for the next month and beyond. For the transfiguring power, the change in your bodies and minds will be much easier with a lighter load. You are becoming your Light Body as you are preparing for Divine Union with your Sacred Holy Self.
I'm calling you to consciously come 'Home' to your Beloved I AM Presence within my Temple of Mercy."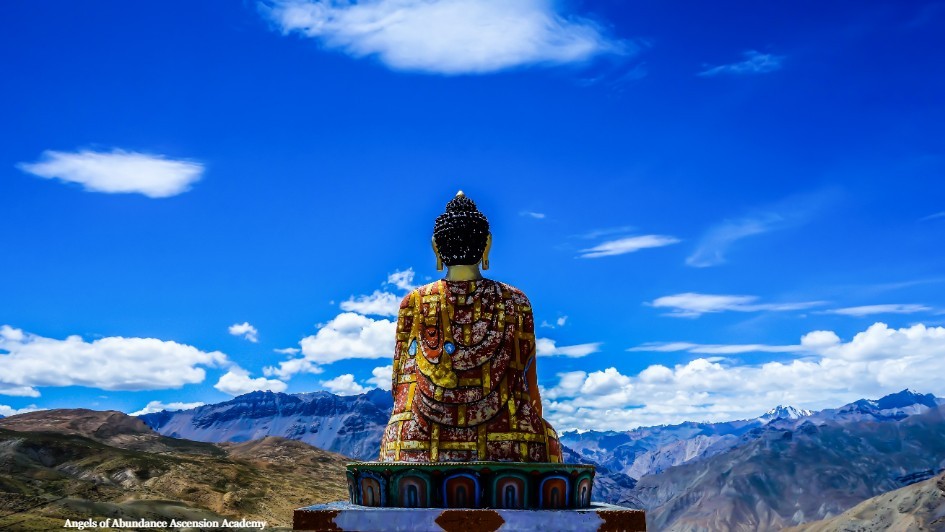 Sound of Compassion Healing
The Sound of Compassion Sanctuary was live on Sunday, 9/22/19. You can pick up the replay any time here.
There is so much uncertainty in the air. Things that have seemed to always be in place are changing rapidly.
Are you feeling stressed?

Relationships are ending, governments appear to be in chaos, the old paradigms are crumbling, and all of this is triggering ancient trauma that's wanting to be permanently released.

Our oldest fears and worries, especially around our security and money are coming to the surface.
Who's really in charge here? What about the future? Will there be enough? Am I enough?

We came together and released all of our stress and di-stress in the Sound of Compassion Healing with Kwan Yin and her legions of Angels of the Violet Fire.

Kwan Yin has opened up her Temple of Mercy and Compassion for us. What does this mean for us?

FREEDOM! This most exquisite Lady Master is dedicated and consecrated to eliminate and dissolve all distress and stress that is making you feel weighted down.

In this Sanctuary you'll:
Clear all of your suffering across all of your lifetimes in the Flame of Mercy and Compassion
Remember that you are a Sovereign Creator
Honor the wholeness of your true nature
Release the ancient stress of 'NOT ENOUGH'
Receive a Sound Healing of Compassion for yourself and all of life

Restore Your Soul
September 8th, the Angels of Peace and Resurrection, Mother Mary, Jeshua, and our Beloved Lady Hope want to minister to you.
Come and bathe in the waters of Peace and release all burdens of all that is going on in your life and in the world.
Are you ready come out of the feelings of overwhelm and responsibility? You'll be restored and renewed in the Sacred Fire.
Lady Hope
Lady Hope is going to saturate you with her incredible power of Hope Eternal. You'll leave this Sanctuary feeling like you have been born again and excited about your journey.Restore You Soul whenever you need it. You can pick up the replay any time here.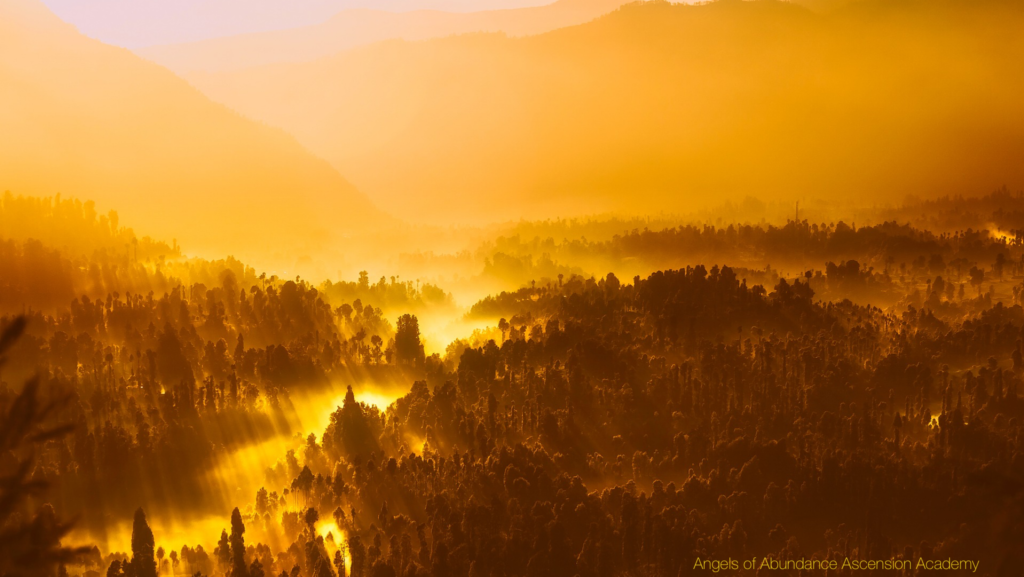 Golden Mist Abundance Upgrade with the Angels of Abundance
Do you realize what an opening we have each month by having a Retreat of an Ascended Master(s) open to us by Divine Design?

Think of the Temple of Resurrection as a sanctuary, a portal, and a gateway to speed up our ascension process and continue to build the momentum of our Light quota – for ourselves and for all life on Earth.
I'm excited this Sunday, August 26th the Angels of Abundance have asked us to gather for a Golden Mist Abundance Upgrade.
You can pick up the replay any time here.
They've asked for you to be there and to be fully present. Bring some cash with you and if possible be in a place that you can lay down on the Earth. (Your sofa, carpet, or bed will do as well).
The Angels of Abundance want us to participate with them in pulling the Abundance (the Gold) of Venus through our hearts and upgrade our ability to receive as well as give a huge boost to the Elemental Kingdom and all of humanity for these purposes:
To go into the memory banks of all of humanity and release centuries of old money programming that makes us feel victimized by a system that we have no control over.
To help us release the continuous focus on 'not enough', lack of money, unworthiness, doubt, and fear.
To allow our hearts to open in compassion to the Elemental Kingdom that is involved in all the choices mankind has made because of greed and money that have affected all of the elementals on this planet, including our Body Elementals – and free them of this burden.
To lift us out of this old belief system of powerlessness and give us an upgrade that will allow the Opulence of Heaven to make a new flow pattern in our lives.
To anchor a huge shift through everyone that's stepped into the 5 Day Challenge – Take back your money power with the Angels that starts on Monday. If you haven't signed up yet. There's still time and it's free. Click here
Where we've been and replays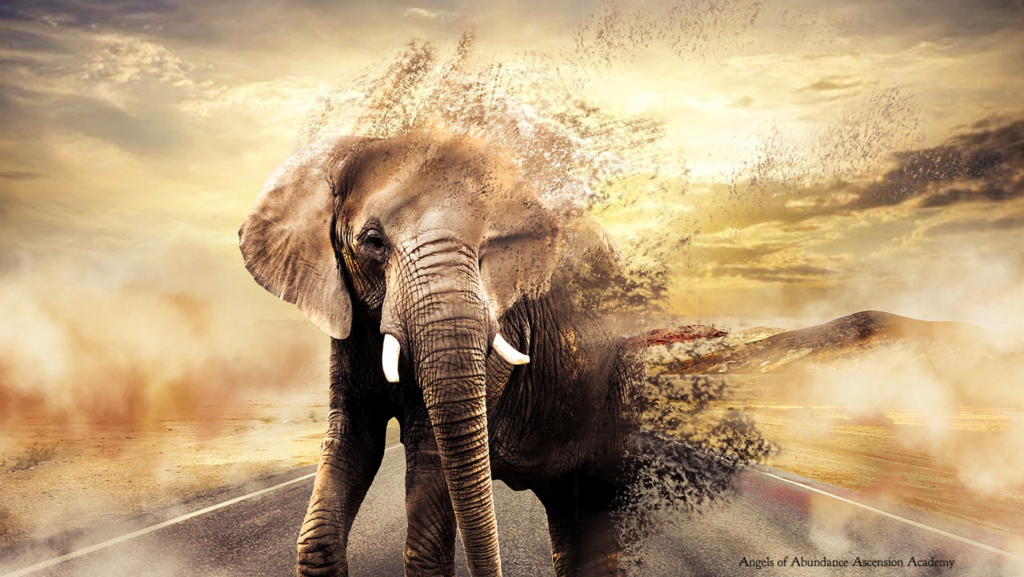 Leaving the Tribe Healing
As a Lightworker you have experienced leaving tribe many, many times. For we are the ones that open up to the new ideas of Ascension.
The tribe does its best to keep you within the beliefs and traditions that make a tribe, a tribe. That keeps the boundaries and the rules safe and unthreatened by new ideas.
Have you experienced or are you experiencing a difficult divorce?
Do you long to be seen and acknowledged for who you are?
Do you feel like a stranger in your own family of origin?
Are you ready to release the old heartache of separation?
It's time to accept your true power of your GOD FREEDOM of who you really are, beyond the tribe.
When a Lightworker goes into the unknown you are fulfilling your divine assignment of expanding the Kingdom/Queendom of Heaven.
Jeshua and the Beloved Mother of us all Mother Mary have called us into the Temple of Resurrection to heal this ancient wound of separation together.
You can pick up the replay any time here.
Leaving the Tribe is an illusion of our Earth schoolroom. Releasing the heartache is an important step in our Ascension to the Higher Octave of Mastery.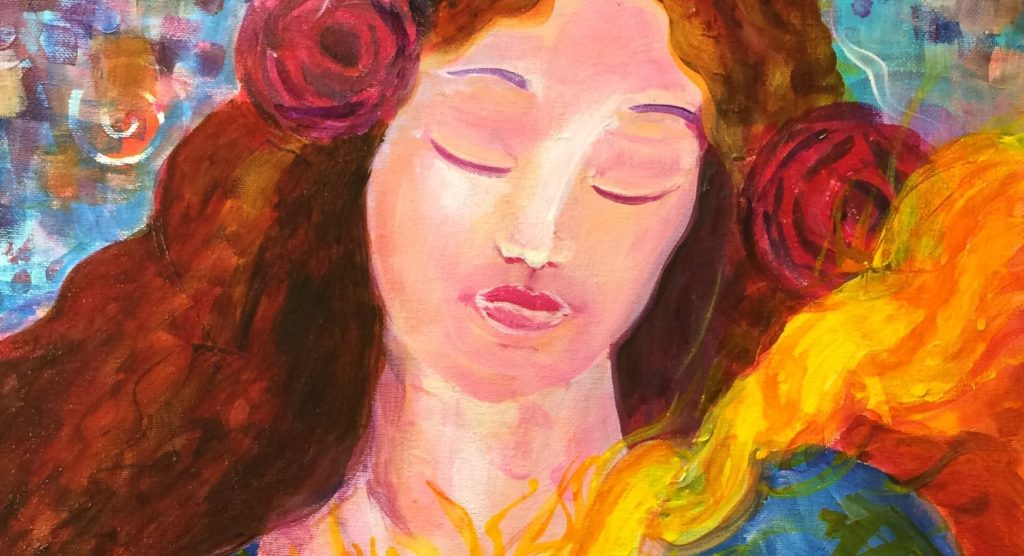 Surrender into Grace with Mother Mary
When you Surrender into Grace with Mother Mary it gives space that allows your 'I AM' Presence, your Divinity, to take over.
In this Surrender into Grace Sanctuary you'll:
Experience the depth of Mother Mary's love for you
Feel the release of letting go of all your worries and anxiety
Receive a transmission of Grace and Peace that will be permanently established within your Auric field
Saturate in listening grace and hear Mother Mary's message for YOU!
Purchase the July 28, 2019 Sanctuary replay >> HERE.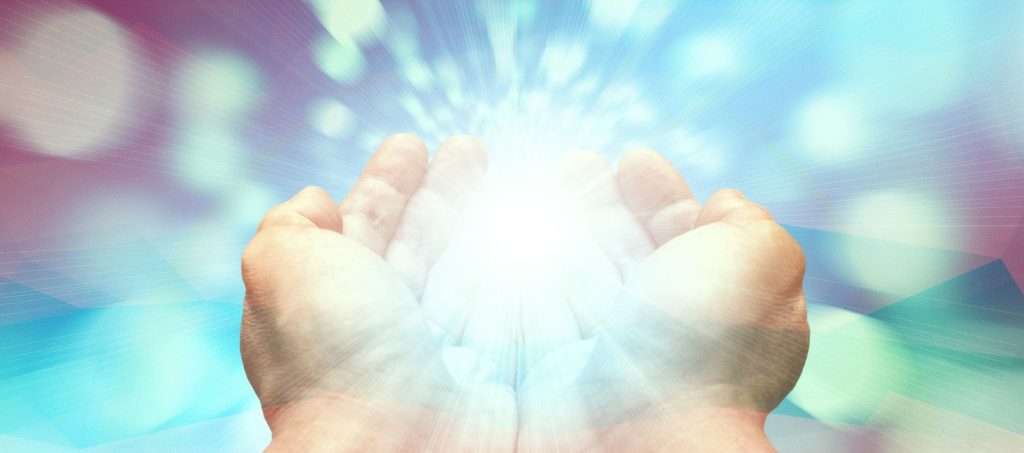 Temple of Resurrection – A Physical Healing with Mother Mary
Receive a physical healing with the assistance of Mother Mary, Archangel Raphael, and Jesus.
Once again the Temple of Resurrection helps bring Peace, Restoration, and Resuscitation to nourish mankind and the nature kingdom.
The Resurrection Flame is the quickening of the Light of Life within each cell in our body, enabling the Inner Light to throw off the appearance of illness and limitation.
We use this Flame to heal our bodies.
Mother Mary will helps us get under the core and cause to bring about a permanent physical.
Purchase the July 21, 2019 Sanctuary replay >> HERE.

June 30th we participated in a mass cleansing of the Etheric Body.
We cleared out our ancient memories of devastation, the trauma of war, the suppression of abuse and poverty.
We cleansed all guilt, conscious and unconscious, and all that has broken and wounded our hearts and our bodies. We did this for ourselves and for all of humanity.
Jeshua, Saint Germain, Mother Mary, the Dolphins, our Ancestors, the Archangels, the Mighty Elohim and the entire Galactic Council of Light assisted us in this powerful activity of Light.
We gathered at the Royal Teton Retreat in the etheric realms.
Purchase the June 30, 2019 Sanctuary replay >> HERE.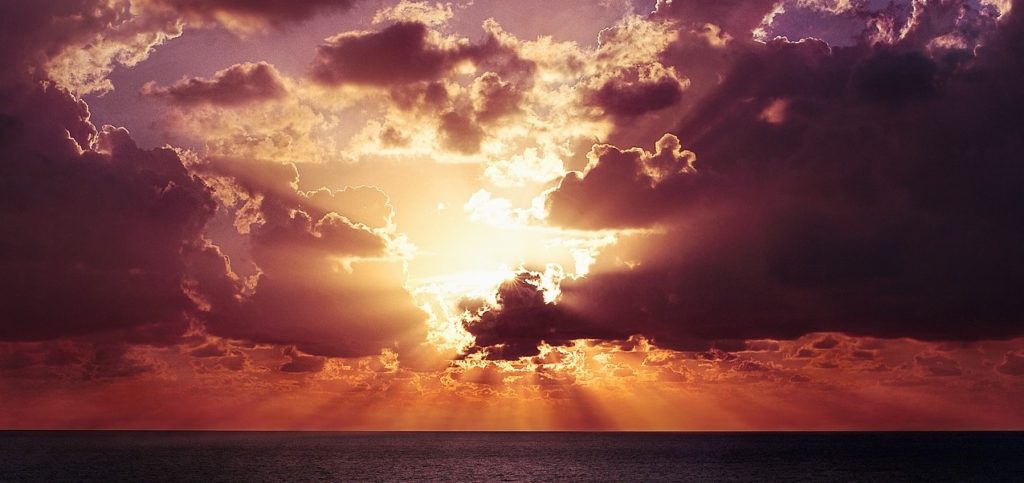 Temple of the Sun
June 23rd at 5PM PST
A special Sanctuary celebrating the Solstice in the Temple of the Sun accompanied by Holy Amethyst, the Archeia of the Violet Flame.
We came home to Mother Father God and were empowered in our purpose for the next Season from of the perspective of our Eternal Life of Glory
During the Solstice the veil is very thin. We took full advantage to play in the open channels of LIGHT!
In this Sanctuary we had the opportunity to:
Ride in a chariot of the Mother Flame of Violet Fire into the Temple of the Sun with Holy Amethyst
Bask in the Eternal preciousness of your life and receive a message from your Source
Receive clarity on what your focus is for this season of Summer/Winter
Play in the creation of Sound and Light with the spirit of your Dolphin brothers and sisters
Receive a Sacred Healing Light Meditation that will meet you right where you need it
Purchase the June 23, 2019 Sanctuary replay >> HERE.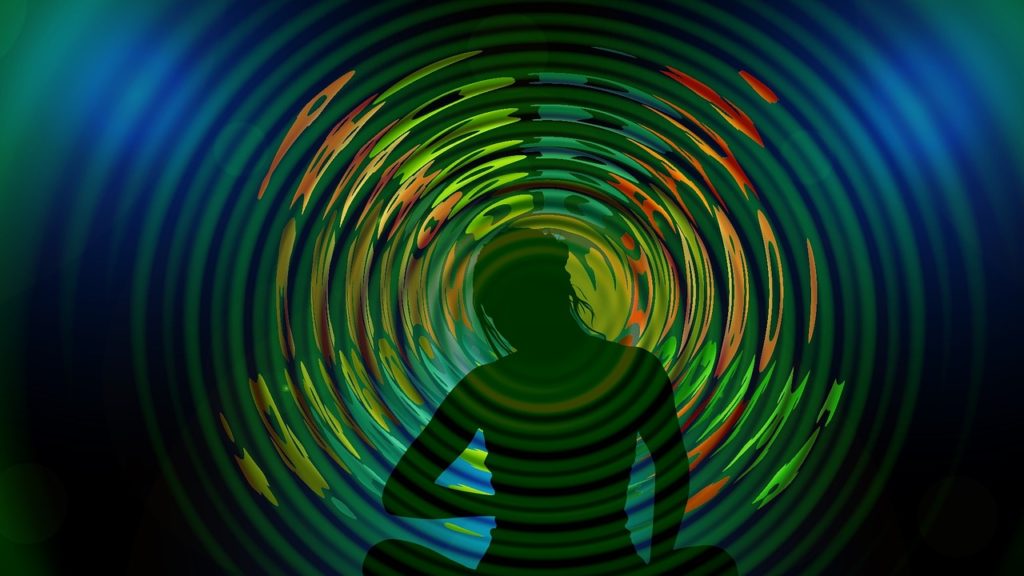 Temple of Ascension
May 26th we experienced a
Cleansing of our Auric Fields in the Ascension Temple at Luxor
Purchase the May 26, 2019 Sanctuary replay >> HERE.
The opportunity to work closely with the high frequencies and authority of the Mighty Seraphim and Beloved Master Serapis Bey at the Ascension Retreat in Luxor is remarkable.
The Angelic Realm gives us extra-ordinary assistance by permanently releasing accumulated human debris in our auric fields.
Through chanting, meditation and Light Sound we're releasing decades of accumulated toxic spiritual waste of grief, fear and lack.
You will leave feeling spiritually cleansed and strong. You'll be MADE NEW permanently.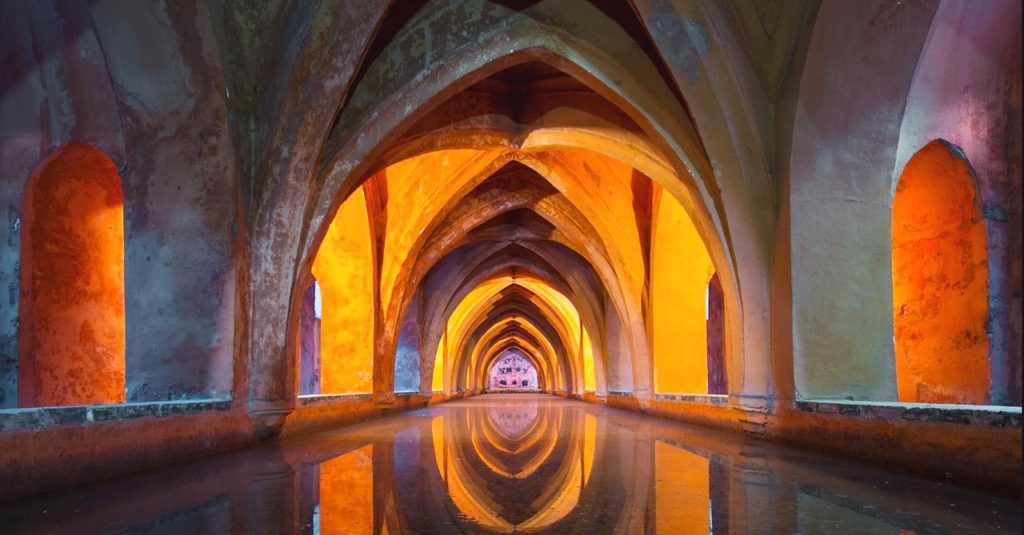 Temple of Resurrection
During this month the full power of the Resurrection Flame flooded the Earth. We see it as the resurrection of Spring here in the North Hemisphere.
The Resurrection Temple over the Holy Land streamed this river of divine energy to every one.
"Call forth that Flame of the Resurrection! Let that which seems 'dead' within you, LIVE! The light of God, the youth of God, the sight of God, the hearing of God, the beauty of God, the love of God, the opulence of God, the all–encompassing nature of God, IS ALIVE WITHIN YOU!"

Archangel Gabriel
What are you ready to resurrect in your life?
May 12th – Dance with the Divine Mother and the Nature Spirits.

Spring time is orchestrated by the Directors of the Elemental Kingdom from the Temple of Resurrection. This Mother's Day meditation, hosted by Mother Mary and Jesus with all the Lady Masters is a celebration designed to harmonize your beauty and your body with the power and solidity of the Earth in a playful dance. You'll leave feeling super grounded and joyful. Feeling precious, powerful and ready for anything.
Purchase the May 12, 2019 Sanctuary replay >> HERE.
April 28th – Wake up meditation! What is yours to do? Archangel Gabriel and Lady Hope drew us into a deep remembrance of our sacred vows for this life time. Surrounded by the Celestial Beings of Light in the Temple of Resurrection, including Krishna, Jesus, Mother Mary, Archangel Raphael and all the Angels and Ascended Masters, they assisted us in drawing down from our treasures in heaven; our own storehouse, what we need RIGHT NOW to do what is ours to do.
Purchase the April 28, 2019 Sanctuary replay >> HERE.
On April 14th we had a very special Ho'oponopono Sanctuary with Saint Germain, the Violet Flame and the Company of Heaven.
This ancient Huna Prayer makes all things right. Read more about it here. Purchase the April 14, 2019 Sanctuary replay >> HERE.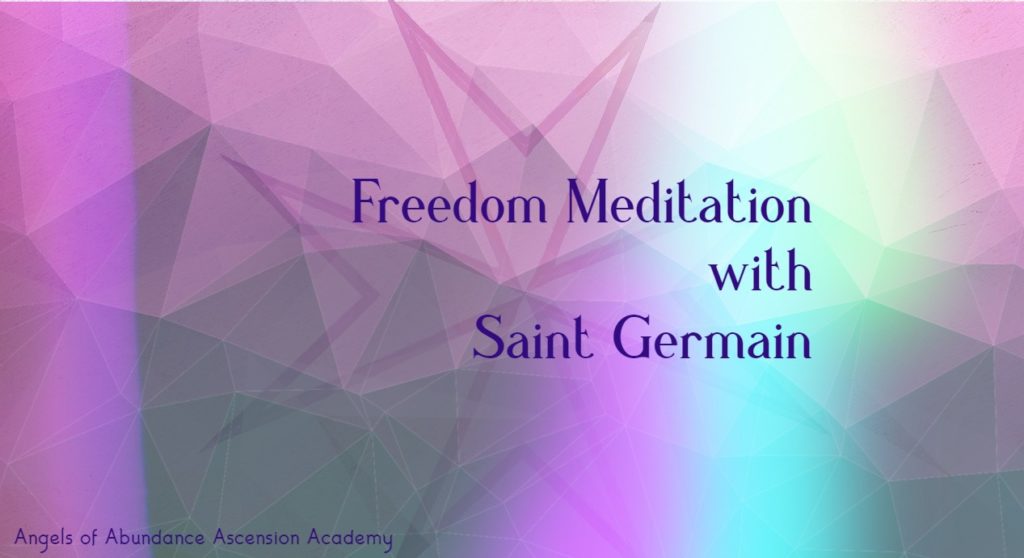 March 31st we were led by Saint Germain, The Avatar of the Age of Aquarius. He is the Master of Freedom and wants to show us how to protect ourselves and keep our energy high. Purchase the March 31, 2019 Sanctuary replay >> HERE.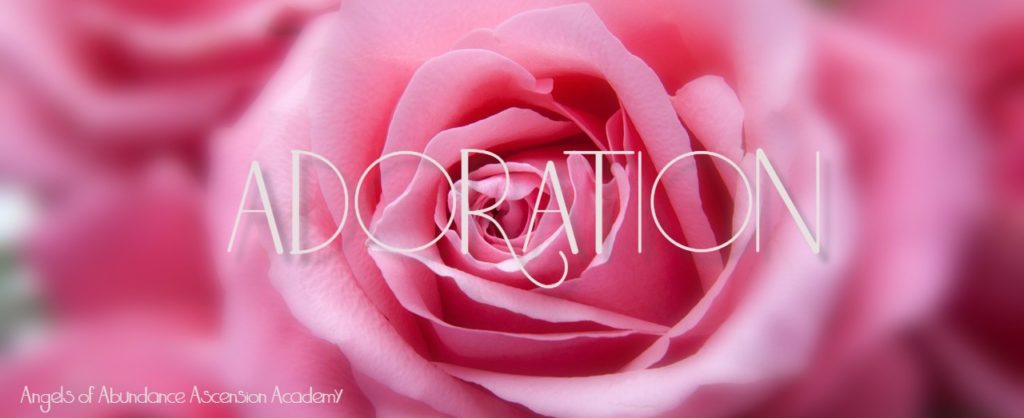 The Mighty Elohim Orion and Angelica's Temple of Love was open for us in February and March. This Temple is the heart chakra for Mother Earth. Lady Nada's Temple of Love over Bedford, Massachusetts was the containers for our Sanctuaries, on February 24th and March 10th.
On March 10th – Lady Nada (the Goddess of Love and the Lady Master of the 6th Ray of Peace, Grace and Ministration; with Lady Master Rowena (Lady Master of the 3rd Ray of the Divine Feminine Pink Ray of Unconditional Love), came together to bring us a Healing Rose Meditation to help us lift our most difficult relationship into its eternal resolution and freedom.
Purchase the March 10, 2019 Sanctuary replay >> HERE.
On February 24th – Archangel Chamuel and Lady Charity, the Archangels of the 3rd Ray invited us to come and not only cleanse our experience with money … on a personal and global level, but to increase and multiply the flow of our funds. Purchase the February 24, 2019 Sanctuary replay >> HERE.

January 27 and February 10th we went to Kwan Yin's Temple of Mercy.
On February 10th Kwan Yin took us through a sexual healing.
Purchase the February 10, 2019 Sanctuary replay >> HERE.
On January 27th we healed our hearts of all that felt unlovable.
Purchase the January 27, 2019 Sanctuary replay >> HERE.
Kwan Yin's temple of Mercy is pulsating the magnificent Violet Flame of Mercy, Compassion, Transmutation, Freedom and Forgiveness this month in FULL POWER.
Read Kwan Yin and Mother Mary's message on this blog post.
On January 13th St. Germain, Paul the Venetian and the Holy Spirit took us through a deep process to develop a road map for 2019.
Purchased the January 13th, Sanctuary replay >>> HERE.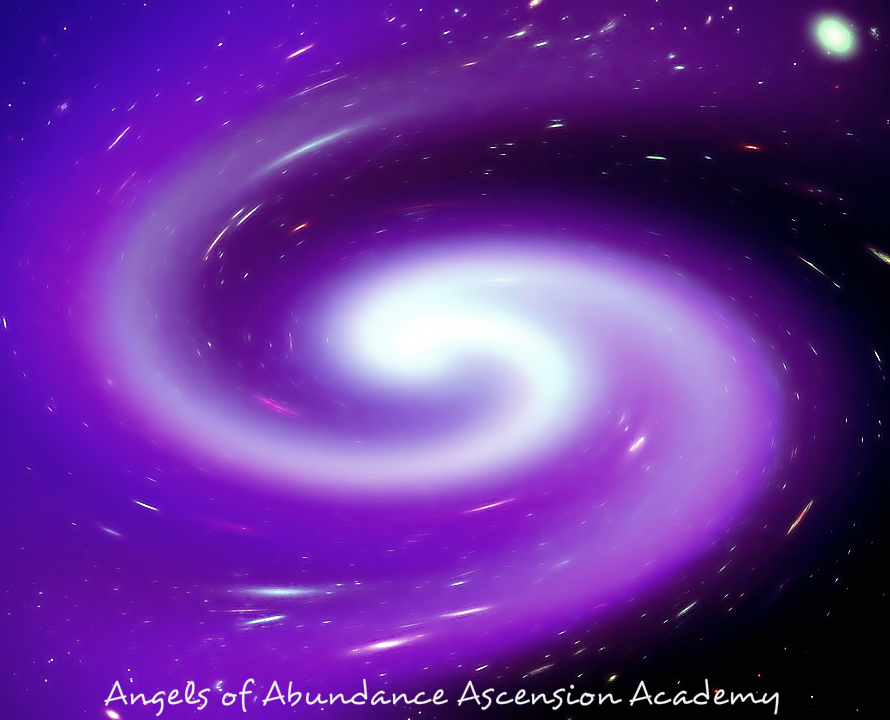 December 30th @ 5PM PST we gathered to fully let go of 2018 in the Cauldron of Violet Fire. On the last days of each year, everyone is placed in this Lake of Mercy. It is established right above the Royal Teton Retreat to release all shadow energy accumulated throughout the year. This usually happens to us during our sleep time. When we go together and do this consciously with the assistance of Saint Germain, Kwan Yin, Archangel Zadkiel and Holy Amethyst we'll be freed up in places we haven't even identified yet. Purchase the December 30, 2018 Sanctuary replay >> HERE.

November 15th – December 9th, Beloved Gautama Buddha (the Lord of the World), Sanat Kumara (Regent to the Earth also the Ancient of Days) and Lord Maitreya (The Buddha) invited us to come and saturate in the Magnificence of Shamballa.
Purchase the December 9, 2018 Sanctuary replay >> HERE.
Purchase the November 25, 2018 Sanctuary replay >> HERE.
The great Chohans of the Mighty Rays, all of the great Masters, all of the Angels connected with Earth's evolution (YOU) return annually to Shamballa.
Shamballa holds your heart. It holds the Pink Sun (of the Holy Spirit) and it holds the Flame of the Three-Fold Flame for the planet.
This is a time of harvest and gratitude, not only here on Earth but in the Heavenly Realms.
What can you expect from Sanctuary this month?
A Celebration of all you've accomplished this past year in your life and spiritually
A Release of all disappointments and sadness.
A deep heart connection with the Masters and the Archangels
A transformation with Venus, the Goddess of Beauty
October 28th – November 11th, we had the opportunity to have full access to Kwan Yin, the Goddess of Mercy, Compassion and Freedom and all of the Ascended Masters, Archangels and Elementals that serve with her.
Purchase the November 11, 2018 Sanctuary replay >> HERE.
Purchase the October 28, 2018 Sanctuary replay >> HERE.
Mankind is in need of Mercy this year. This is retreat was opened twice this year.
Under Kwan Yin's care we focused on stepping into our own unconditional self-love, and forgiveness of the old paradigm of the bullies.
Read more about it by CLICKING HERE.
The qualities of the 7th Ray, which are Compassion, Mercy, Forgiveness and Freedom turbo charged our lives.
Her retreat, the Temple of Mercy, is in the etheric realm in the foothills above Beijing, China. Kwan Yin is a master of the 7th Ray, the Violet Ray.
What does that mean for us? The qualities of the 7th Ray, which are Compassion, Mercy, Forgiveness and Freedom on turbo charge in our lives.
Her retreat, the Temple of Mercy, is in the etheric realm in the foothills above Beijing, China. Kwan Yin is a master of the 7th Ray, the Violet Ray.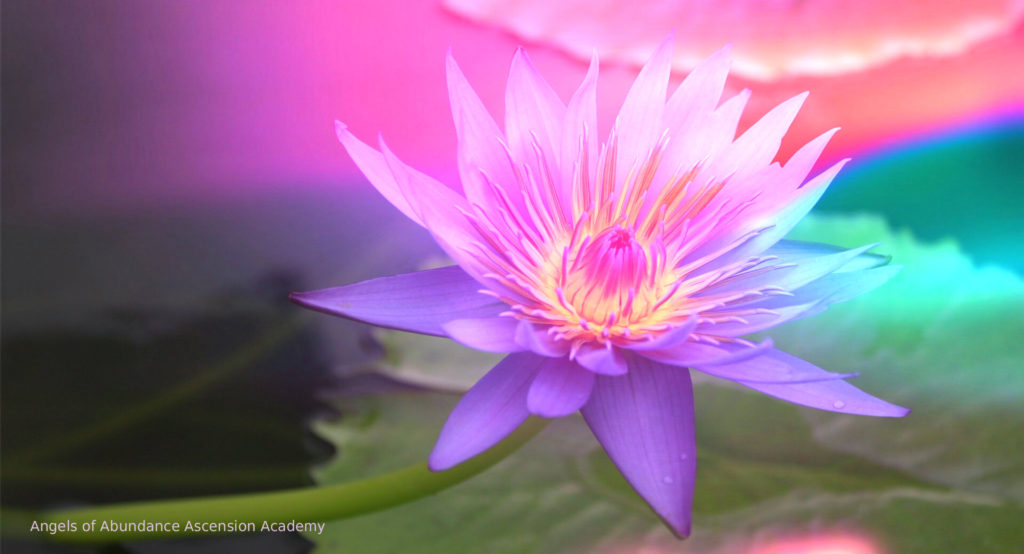 This was a brilliant opportunity to let the energy of the Transfiguration Ray lift you up into JOY and Victory. We saturated in Victory on September 30th and October 14th.
Purchase the October 14, 2018 Sanctuary replay >> HERE.
Purchase the September 30, 2018 Sanctuary replay >> HERE.
August 26th and September 9th, we worked with Kwan Yin and Mother Mary to heal the shadow of lack and fear of the unknown, aka the future.
Purchase the September 9, 2018 Sanctuary replay >> HERE.
Purchase the August 26, 2018 Sanctuary replay >> HERE.
On August 15th we had the opportunity to have full access to Kwan Yin, the Goddess of Mercy, Compassion and Freedom and all of the Ascended Masters, Archangels and Elementals that serve with her.