Happy Shamballa
Would you like to celebrate Thanksgiving with a Family of Light?
We'll be doing that in Sanctuary this Sunday, 11/25 @ 5PM PST.
Beloved Gautama Buddha (the Lord of the World), Sanat Kumara (Regent to the Earth also the Ancient of Days) and Lord Maitreya (The Buddha) are inviting you to come and saturate in the Magnificence of Shamballa.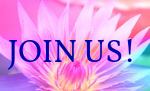 The great Chohans of the Mighty Rays, all of the great Masters, all of the Angels connected with Earth's evolution (YOU) return annually to Shamballa.
Shamballa holds your heart.  It holds the Pink Sun (of the Holy Spirit) and it holds the Flame of the Three-Fold Flame for the planet.
This is BIG MEDICINE my friend.
This is a time of harvest and gratitude, not only here on Earth but in the Heavenly Realms.
We began on September 29th with the Angelic Kingdom on Michael's Day.  The Elementals have their ceremony in the latter part of October.  And the Galactic Council of Light (formerly known as the Great White Brotherhood) and their students (that's us) have our harvest ceremony in the latter part of November.
"The Feast of Thanksgiving is an activity that has been celebrated by the Ascended Host, for eons of time.  When America first acknowledged Thanksgiving the early fore-fathers merely tuned into this cosmic day." `Werner Schroder, Ascended Masters and Their Retreats
What can you expect to receive from Sanctuary this month?
A celebration of all you've accomplished this past year
A release of all disappointments and sadness.
A deep heart connection with the Masters and the Archangels
A transformation of beauty with Venus, the Goddess of Beauty (December 9th @ 5PM PST)
We'll be gathering on November 25th and December 9th at 5PM PST.  New to Sanctuary, CLICK HERE to read more about it.