Angels of Abundance Ascension Academy Levels of Annual Membership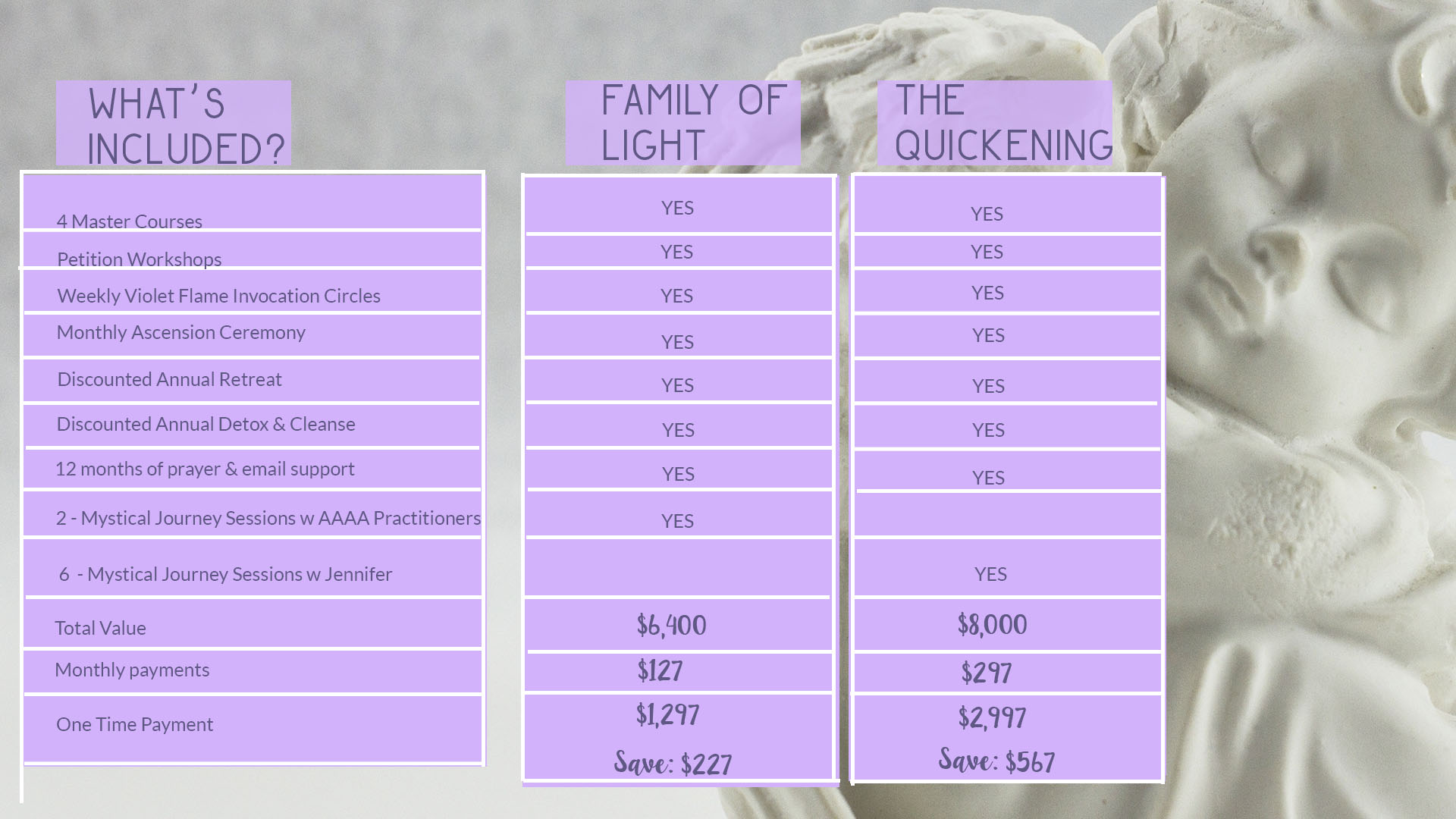 *Master Course include:
Year One:
Ascension Path I or Creative Abundance
Year Two and Three:
Advanced Learning (please contact Jennifer directly)
Also included with your Annual Membership:
1:1 Mystical Journey Sessions with Jennifer or an Ascension Practitioner
2 – Petitions to the Karmic board workshops
12 months of Prayer support, including Prayer Partnerships, Private Facebook Group, and Email support.  This includes Inner Wisdom Circles and Healing Prayer Circles.
An Intimate walk with a Family of Life that is committed to supporting each other in their Ascension and Financial Freedom
Discounts on our Retreats, Annual Angelic Detox & Cleanse, and 'In The Moment' events lead by Jennifer and the Practitioners of the Angels of Abundance Ascension Academy
What is a Mystical Journey Session?
A Mystical Journey Session is a 1:1 intimate hour call that is designed to create a safe, powerful container of Love Light for your own personal discovery through your own Beloved I AM Presence/Higher Self.  Learn more here.