I love the Shamballa Harvest Ceremony. It's a celebration of Glorious Light and Thanksgiving.
We have all grown spiritually y leaps and bounds this year. It's time to celebrate.
2020 has been a year we'll never forget.
You've completed some incredible spiritual initiations this year. The accomplishments of your eternal self are celebrated by the entire Company of Heaven.
Now it's time to harvest the gifts of your spiritual focus from this year because you made it, Beloved.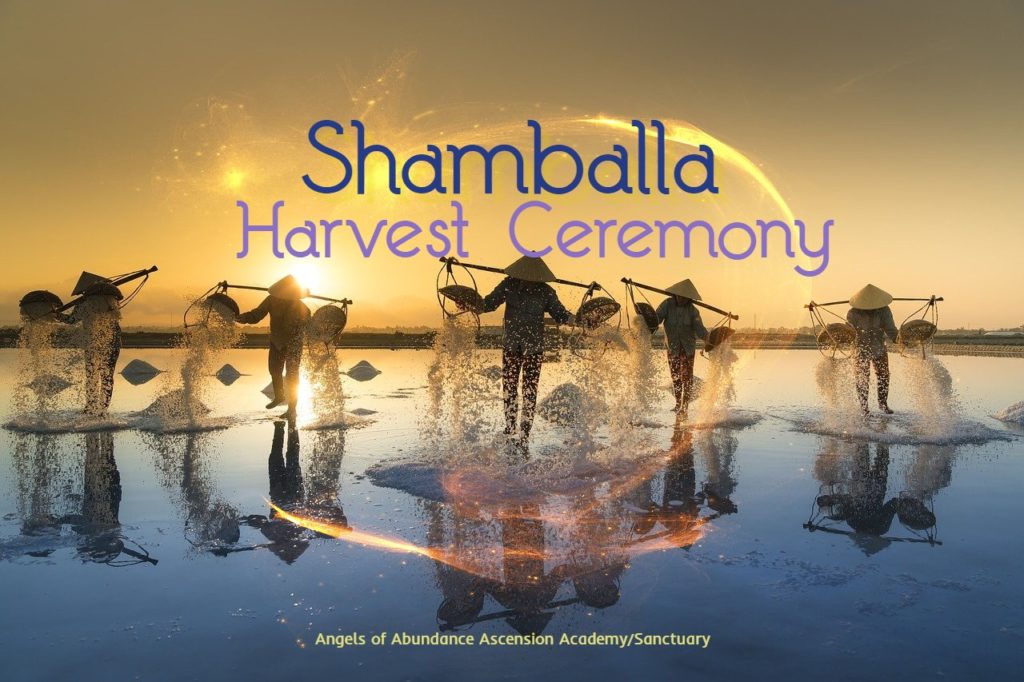 On November 15th the King's Highway opened up. This complex and protected thoroughfare of Light allows all the Cosmic Beings of Light to come together at Shamballa, the retreat lead by Master Gautama Buddha.
Everyone comes to celebrate their friendships, the Earth's spiritual progress, their harvest, your harvest, and their love for Sanat Kumara.
We are privileged to join them for a Shamballa Harvest Ceremony on November 22nd, this Sunday, at 5 PM PST online in Sanctuary.
You'll need to register in order to join us. There will also be a replay if you can't make it live. YOU CAN PURCHASE THE REPLAY HERE. Find out more about Sanctuary here. https://angelsofabundanceascensionacademy.com/sanctuary/
What can you expect from the Samballa Harvest Ceremony?
to experience the ideal Thanksgiving Celebration in the Light (a perfect way to set up your Holiday experience)
to celebrate your personal harvest for this year at the most Sacred Temple of Shamballa
to have a personal audience with Sanat Kumara
to sing your song of gratitude and thanksgiving
to receive a Light Song of Joy that will meet you right where you are.
to leave renewed in strength, renewed in energy, renewed in vitality from the beloved Lord of the World Himself, Guatama Buddha, that will hold you in a great momentum of energy for the next 12 months.
Read more about the Shamballa retreat here. http://www.ascension-research.org/Ascended_Master_Retreat_-_Shamballa.html