My spiritual tool box is full of many "go to" affirmations, but "Peace, be still" is easily my most used.
This week I went far out of my peace zone and it felt like I was being pulled apart.   I got stressed out about things that I had no control over.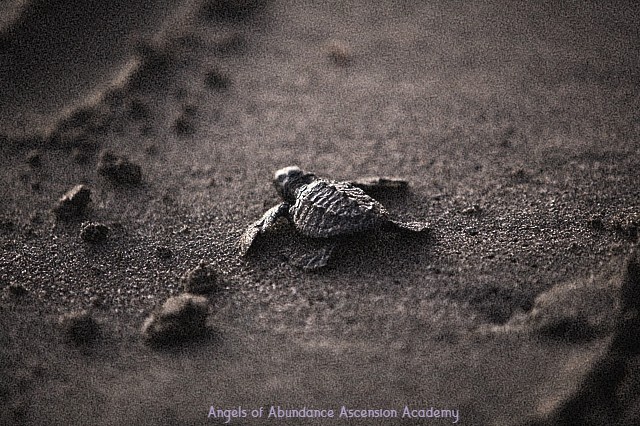 Staying in Peace is a one of my priorities.  I've been working on keeping my vibration as high as I possibly can and when I let something disturb my peace I feel like a tortoise out of its shell.  I absolutely hate that feeling and it makes me reach for my spiritual tool box every time.
We are all being called to maintain peace within ourselves.  Peace of mind and peace in our hearts keeps us miracle ready.
In fact the WORD for humanity in 2019 is Peace.  We need to hold peace within so it will reflect without, as never before. *
So what can you do when you are 'out of your tree' in overwhelm and have lost your sense of peace?
Three Simple Steps
Here are three simple steps that will help you get back into a state of Peace and that you can add to your spiritual tool box.
Remember when Jesus was sleeping in the bottom of the fishing boat with his disciplines during a huge thunderstorm? The disciplines woke Jesus up in disbelief.  "Master, don't you care if we die?"  (my words)
"Then He arose and rebuked the wind, and said to the sea, "Peace, be still!" And the wind ceased and there was a great calm.
And he said unto them, "Why are ye so fearful? How is it that ye have no faith?" Mark 4:39 – 40
Look beyond your present circumstances and the way you are feeling and command Peace.  Remember you are eternal and there's nothing on this Earth that can every do you any real harm.
When you say to your thoughts and to your feelings, "Peace, be still", you are taking full responsibility for your experience and asking for assistance at the same time.
The next thing I do is go into prayer and/or call a Practitioner to pray for me. This is a powerful process that always, I mean always, changes the vibration into a higher level of Peace.
Listen to a song of Peace and start to sing along. When you sing you bring the left and right hemisphere of your physical brain together in harmony.  You open up your heart and your vibration starts to resonate with Peace once again.
This song brings me right back into Peace.
There is Nothing But Peace.  Ernest Holmes wrote the words and I wrote the music.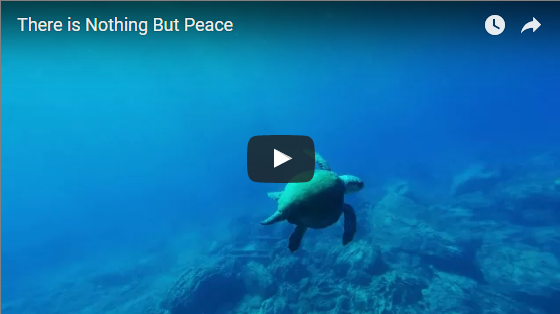 I want to be part of the change, so I'm making Peace, undisturbed Peace, a high priority in my life.  Join me.
Nothing is created or sustained without Peace.  Angels love to help you bring more Peace into your life.
Peace is essential for your spiritual tool box.
I'd love to hear how you bring yourself back into Peace when you find yourself in an uproar.  Please share below.
*More about the word for 2019 for you to add to your spiritual tool box
This is from our Lightworker Family in South Africa
It explains the word for the year, the symbol and our Beloved Sponsor, Paul the Venentian
*THOUGHT-FORM FOR THE YEAR 2019:     "PEACE"
The great 'need of the hour' for our Earth is PEACE. First and foremost, INNER PEACE, as within, so without … By taking time, every day, to sit quietly for five minutes or more, and focus on Peace, we will build a beautiful forcefield of Peace around us and become RADIATING CENTERS of PEACE..
SYMBOL FOR THE YEAR 2019:    THE WHITE DOVE OF PEACE
Take time daily, to imagine a beautiful WHITE DOVE, the symbol of Peace, folding its Wings and enveloping our entire planet and all life on and in her, in Cosmic Christ Peace. The White Dove is the Symbol of the Holy Spirit.
SPONSOR FOR THE YEAR 2019:  THE BELOVED MAHA CHOHAN - Paul the Venetian. Deep Love and Gratitude to this Great Being of Love and Light for being the Sponsor for our earth this year.