The preparation for reuniting with your Twin Flame could be affecting all of your relationships with the opposite sex and with yourself.
I had a volatile reaction to a small disagreement with my husband this week. I had a huge reaction to his, 'NO'. It felt like every woman, from thousands of generations past, rose up from the Earth. We all joined in a visceral primal scream.
I went from calm to seeing RED in less than 10 seconds.
I saw a long line of men; my father, my uncles, my brothers, my former boyfriends and husbands, my son, my grandfathers, teachers, ministers, businessmen, manipulative salesmen, landlords … the line kept going on and on. All of them were saying 'NO' to me.
This was an Opening of the Mouth moment for me.
After I calmed down and went within to inquire, "WHAT WAS THAT?"
I simply heard, "The battle of the sexes is over."
"Prepare to rejoin your twin flame in a divine dance of Sacred Union."
I was also asked to bring this into Sanctuary to prepare you this month as well for your twin flame reunion.
How do you prepare to reunite with your twin flame?
The best way to prepare is to join me for Sanctuary, June 28th at 5PM PST.
This is not a course, this is a powerful, stand-alone, 75 minute Sacred Healing Light Meditation that I offer once a month.
Are you ready to forgive yourself and your partnerships throughout all of your lifetimes of power struggles, disrespect, sacrifice, sexual pain, and manipulation?

As the ancient history of the push, pull, the tension and fear between the sexes dissolves: not only within the human male and female genders, also within our own balance of the masculine and feminine energies…we will be reborn into the new tantric dance of this Golden Age of Miracles.
This new artistry in our relationships will empower everyone to be more of themselves and spurn their gifts into full expression.
What can you expect from this Sanctuary?
Connect and receive guidance from your twin flame. The loving Presence of Ascended Master Saint Germain and Lady Portia (read about their love story here) and Beloved Isis and Osiris will be over Lighting us throughout.
Forgive and release the battle of the sexes within all of your lifetimes
Reunite with your own sacred sexuality and awaken your sensuality as a human body on the Earth.
Find out where you're holding back from being a radical lover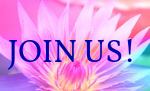 We've added equity scholarships for anyone that needs it at this time.