ATTENTION LIGHTWORKERS
Are you:
Ready to establish a strong daily connection with your Angels and your Guides?
Done flitting around the internet trying to find spiritual nourishment?
Serious about your journey into the 5th Dimension and ready for the tools to get you there?
Longing to become a channel of Wisdom and Light for yourself and others?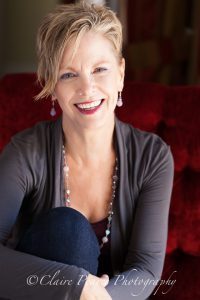 I have been a Spiritual Mentor for over 18 years.  I trained at Agape International Spiritual Center under Michael Bernard Beckwith.  I have mentored thousands of clients and students in the depths of financial lack and heartache and have helped them, with the Ascended Masters and the Archangels, to heal their hearts and lives by connecting to the Light of their own Divinity.
I am passionate about empowering Lightworkers spiritually and financially so you can expand your service in the world.
I have experienced deep financial pain in my life.  I've also know spiritual rebellion and a lot of emotional turmoil.
I come from a family of evangelic Christian missionaries.  I had zero money training.  I also was spoon-fed from an early age that my role was to be a submissive wife and mother.  Women had no place in spiritual leadership.
My life spun out of control as a young wife and mother.  I couldn't even walk into a church for 20 years, without feeling claustrophobic.
My 'freedom journey' was painful and liberating.  As a single mom, a musician, and a spiritual seeker, I continued to barely eke out a living.
When I became a Spiritual Practitioner I finally took ownership of my spiritual gifts.
When I started working with the Ascended Masters, Archangels, and the entire Company of Heaven everything in my life went to another level of co-creation.
My self-doubts (which use to take me out for days at a time) and feelings of unworthiness vanished.
My income has steadily increased, even in a pandemic. The gap from a desire to manifestation has gone from years of waiting, to days and moments.
I am so clear about what is mine to do and I am filled full of JOY.
I'm not unique.  This is happening to all my students as well and it can happen to you.
That's why I created the Company of Heaven and You Master Course.
You are a conduit of Divine Energy
In this master course you will not only learn how to collaborate with the Divine.
You'll start to feel grounded in your life, connected to what you came here to do, and empowered to do so.
As you learn about the Company of Heaven you will fully realize they are in love with you just as you are.
You'll also know you're completely supported and loved from the inside out.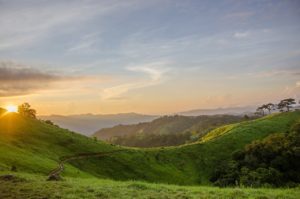 As you align with the Hierarchy of Heaven your life not only becomes easier but filled with Freedom and Fulfillment.
You'll be surrounded by a powerful prayer field and the love of a Family of Light.  You'll have a deep sense of belonging.
In this 5 week course you will:
Learn about your Divine Self and fall in love

Meet the Ascended Masters, the Archangels & the Elohim, and begin having a relationship with them

Get to know the Violet Flame and your Three-Fold Heart Flame and how to use them in super practical ways every day

Deepen in your spiritual practice and connection to Source through active meditation.
You presented the material with great reverence and passion. you bring life to the work, make the teachings real and immediate. i will be part of the next class and look forward to it.

Peter Ross
Oh Wise One! This class has been brilliant. I've loved every part of it!.

Jessica Colp
Life Coach
"I have shifted in a way this this class that has been extremely miraculous. The reverence I feel and the ability to commune with the Masters and the Realm of the Spirit has been astonishing. Thank you."

Alison Ponsetti
Denver, Colorado
The class has been beautiful and I am going to miss it deeply. You guide the most wonderful meditations and those Monday nights I had the most blissful dreams and restful sleep. I felt profoundly connected to the teachings you introduced, which are now part of my daily life…I have now a much deeper and strong connection with my beloved I AM Presence.

Alejandra Hein